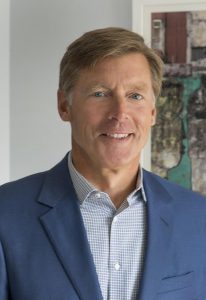 Cowley Abbott is pleased to welcome Peter Ohler to the firm. Peter acts as Cowley Abbott's Western Canada Representative, pursuing artwork for inclusion in the company's live and online auctions while also providing superior service to collectors related to private sales.
The Cowley Abbott team is excited to work with Peter, who has forty years of experience in the Canadian art industry. Peter's career as an art dealer began in 1980 at Masters Gallery in Calgary. Founded in 1976 by Peter's father, he later became a partner in the gallery in 1995, and established Masters Gallery Vancouver, which he ran from 2011-2017. In 2018, Peter established Ohler's Fine Art, further establishing his reputation for adhering to the highest ethical standards within the Canadian art community.
Peter is recognized for his expertise in dealing with high-value artwork of historical significance and will continue to advise clients who wish to buy or sell art, providing expert evaluation and advisory services through this new venture with Cowley Abbott. We asked Peter a few questions about his vast experience and had the opportunity to learn a bit more about his experience in the Canadian art world.
We are so pleased to welcome you to Cowley Abbott, Peter. What are you most looking forward to about your new role?
Meeting new clients and collectors. In my experience the auction buyer and seller aren't necessarily the same person who deals with a retail gallery or private dealer. Of course there is some crossover but I think I will get to know a great group of new people now that I am with CA. Of course, I am also looking forward to working with the Cowley Abbott team. They have a great reputation, so I'll have to be on my best behavior to fit in.
Drawing upon your vast experience in the Canadian art market, what would you say has drawn you towards the auction industry and is there a facet of the auction house world that you are eager to learn more about?
Cowley Abbott deals with such a wide variety of art. It will be interesting to have hands-on experience with so many different things that I wouldn't typically deal with.
Have you noticed any fundamental or striking changes in the Canadian art industry and the art collecting practices of collectors since you became an art dealer in 1980?
1980? That's a long time ago. I started in the business when I was 5 so I'm really not that old. In "the old days" it was mostly the dealers who bought at auction and took things back to their galleries to resell to their clientele. The dealers were tastemakers and educators. Identifying, for their clients, what they should consider and collect. Over time buyers began acting on their own behalf and buying directly from the auctions. So much more information is available now to buyers it seems that collectors feel confident in making their own decisions regarding the art they buy without the input of the dealer.

Throughout your career in the art world, what have been some memorable or "standout" artworks that you have handled?
I'm probably supposed to talk about an expensive Emily Carr or Riopelle, there have been a lot of those. Honestly though I spent many years dealing with contemporary art and artists in the retail world before becoming a private dealer. It was very rewarding working with the living artists and helping them gain the exposure and notoriety they deserved.
The thrill of the hunt must be a phrase you have thought of often throughout your career of discovering gems for collectors to consider acquiring. Were you always interested in seeking out rare artworks of quality and discovering the stories behind them? Was there a particular artwork with an interesting provenance or historic story that you can share?
My Dad and I used to walk a golf course in Calgary that was near his house. We would go in the early evening on a Sunday after the course was closed to look for lost golf balls. Walking through the long grass and the woods around the course you would step on them as you walked along. It was always a small thrill to pick one up and see what you had found. Finding great historical art is like looking for golf balls. It happens if you know where to look but the conversations, shared experiences and relationships you build with clients along the way is what really makes it meaningful. In my experience it is the clients that are the gems.
Lastly, what drew you to the art industry initially? What are your earliest memories of the art world?
Nepotism. Masters Gallery was my dad's shop and he let me work there while I was in highschool. Pete Sr. never liked seeing me sitting around so I always tried to look busy so he wouldn't find some terrible job for me to do like cleaning the baseboards.
Peter is located in Calgary and is looking forward to connecting further with collectors, art lovers and the Canadian art community. Peter Ohler can be reached directly at 587-317-6564 or by e-mail at [email protected].