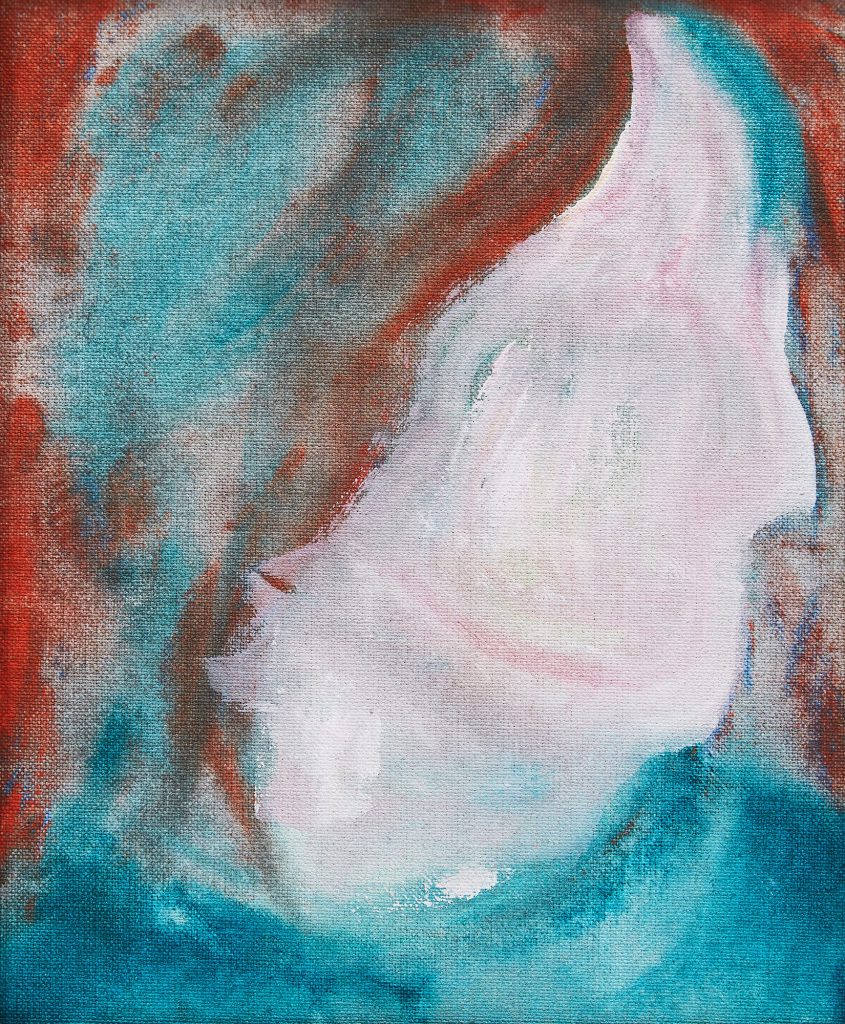 "If you come from art, you'll always be art" – David Bowie

David Robert Jones, known more commonly as David Bowie, was an icon of the music industry and of twentieth century pop culture. Like many musicians, Bowie studied art and design as a young man, which would foster a love of fine art throughout his lifetime. He was also a passionate collector and painter, heavily influenced by the modernist art trends of the twentieth century; his paintings possess the stylistic influences of the German expressionists, Francis Bacon and the London School of painters. Bowie's own work rarely appears at auction, so when Cowley Abbott was contacted about a painting entitled D Head XLVI, there was a cautious excitement.
D Head XLVI was found in the most unexpected place: a donation centre for household goods in South River, Ontario. The chance discovery of this treasure within a pile of discarded goods is quite remarkable. The consignor of the painting was astonished upon viewing a label which read "David Bowie" and realizing it was the signature of the artist inscribed on the reverse. After conducting thorough research, which included correspondence with a David Bowie specialist in the United Kingdom, we were able to confirm that the painting is indeed by the famous artist and part of a series that he completed in the 1990s.
Between 1995 and 1997 Bowie created a series of approximately forty-seven works on canvas which he entitled Dead Heads (or D Head). Each title included a non-sequential Roman numeral. The sitters ranged from band members, friends and acquaintances and there were also some self-portraits. It has been suggested that, for some of these important paintings, Bowie drew inspiration from the Ziggy Stardust era. With long hair and a pronounced profile, this energetic and enigmatic portrait is truly a rare representation from a celebrated artist (we can attempt to surmise who the sitter is, however, unfortunately the label does not confirm their identity.)
We are pleased to be entrusted with such an exciting artwork and look forward to sharing this painting with collectors before finding D Head XLVI a new home. This rare work by the world-renowned David Bowie is featured in our Online Auction of International Art, with bidding open between June 15th and 24th, with an estimate of $9,000-12,000.
Related Press:
The Globe & Mail (June 13, 2021)
The Daily Mail (June 16, 2021)