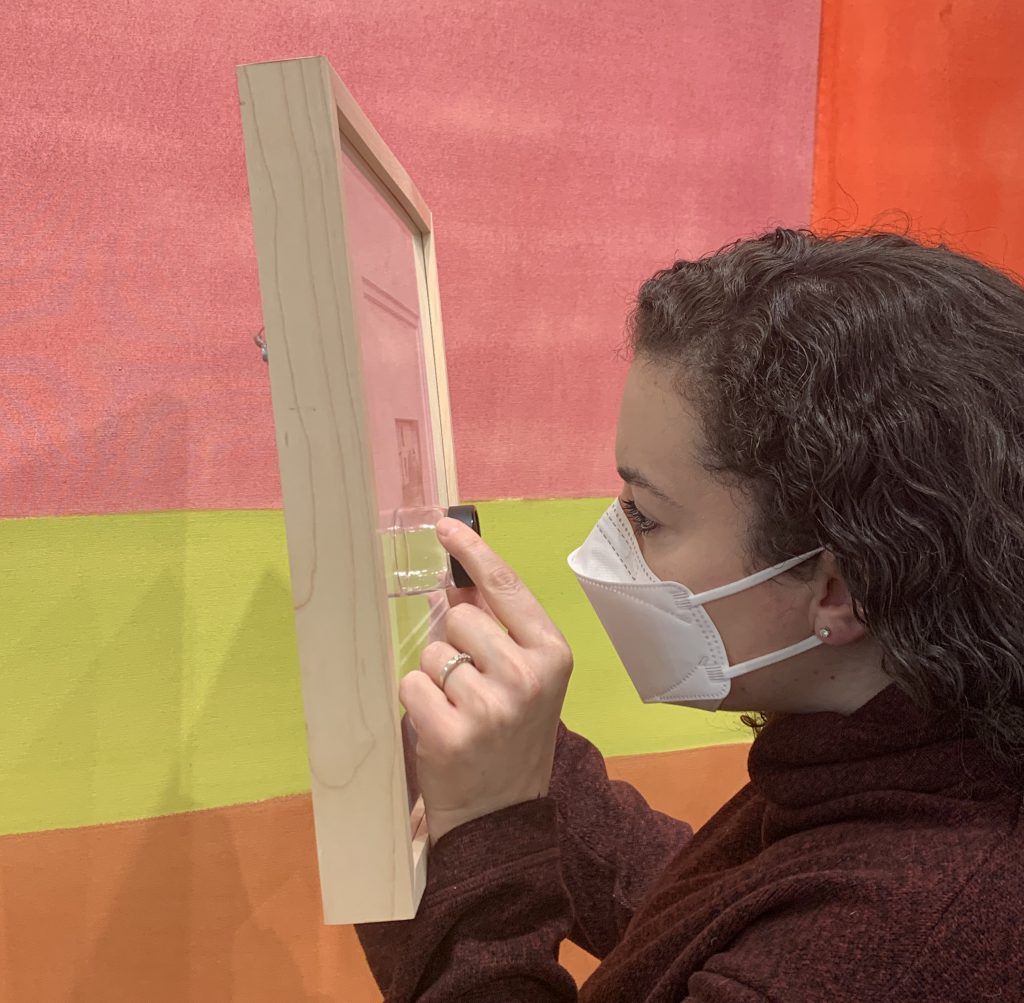 Cowley Abbott bridges the gap between traditional art auction services and the online fine art marketplace. Our experienced specialists strive to form relationships with clients built on professionalism, transparency and trust. We believe that art collecting should be approachable, educational and rewarding for both new and seasoned collectors. We invite you to become acquainted with our specialists in our new blog series and learn more about Cowley Abbott's prominent place in the Canadian art industry.
Katlin Rogers, Canadian Art Specialist
Did you know Canadian Art Specialist, Katlin Rogers is also a qualified personal property appraiser? Specializing in Historical and Post War Canadian Art, Katlin has been a Member of the International Society of Appraisers since 2018. Receiving Chapter Impact Awards from the Canadian Chapter of ISA and practicing hundreds of hours of appraisal work, Katlin can assist you with your formal appraisal needs!
As a member of the International Society of Appraisers, Katlin, you are part of a leading professional personal property appraisal association, which allows you to perform a myriad of fine art appraisals as a specialist at Cowley Abbott. Can you tell us more about the appraisal services offered at the firm and your role as an ISA qualified appraiser?
Many of our clients have practical issues of insurance and estate concerns when it comes to their art collection. Receiving top training with the International Society of Appraisers sharpened my skill set to provide our clients with bespoke appraisal services. I have been fortunate to be able to work with clients who have built exceptional collections of blue chip Canadian art, including works by Jack Bush, Jean McEwen, Jean Paul Riopelle, David Milne, A.Y. Jackson, Maud Lewis and William Kurelek, among many others. Many of these artworks have not been traded on the open market and it is a pleasure to be able to handle these collections, connect with clients and discuss current market conditions.
The Sotheby's Institute of Art London in the United Kingdom is where you received your Master's in Art Business. Can you tell us about what your studies were focused on and how that experience informed your decision to work in the auction industry?
Studying in a global art center was certainly an important experience. The Sotheby's program in London was open to a global view, however, I tailored my studies towards the Canadian marketplace, taking a deep dive into the public and private sectors of our regional art market. For my Master's Thesis, I took a very focused look on how the world perceives regional markets and examined the Canadian art market from qualitative and quantitative perspectives. Researching the auction market between 1967- 2015 provided invaluable insight into previous and current trends in the market and auction business strategies. This research allowed me to hit the ground running when I returned to Canada and began working in the auction industry. Ever since it has been a pleasure linking undergraduate art history and theory studies, and post-grad art business studies, with real world experience handling incredible artworks.
Katlin Rogers can be reached directly by e-mail at [email protected]. Stay tuned for the next installment of "Introducing the Cowley Abbott Team" in a week!