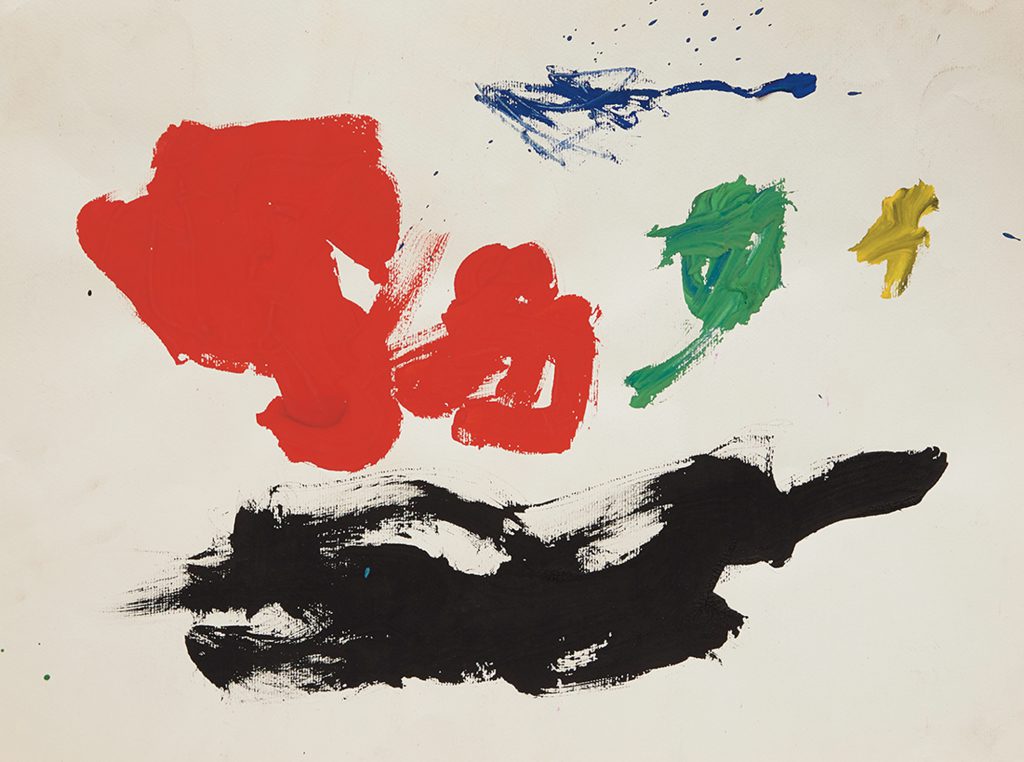 Cowley Abbott is privileged to be working with the Estate of William Ronald in the offering of artwork from the artist's collection at auction. There are currently two Cowley Abbott auctions with artwork and items from the estate: one artwork in the June live auction and a separate William Ronald estate online auction.
We are delighted to begin this collaboration with the offering of Jack Bush's Untitled (circa 1958) in the upcoming June 9th Live Auction of Important Canadian Art, marking the artwork's debut at auction. The brightly coloured gouache was a gift from Bush to his fellow Painters Eleven member William Ronald. The two Toronto-based artists were prominent figures in the formation of the influential artists' group in the 1950s. Painters Eleven helped to introduce abstract painting into the mainstream of Canadian art, which, until that point, had been dominated by the aesthetic of the Group of Seven.
Untitled (circa 1958) was painted during a key period when Bush was breaking completely from figurative painting to embrace abstraction. During the spring of 1958, Bush visited New York City and saw the work of William Ronald at the Kootz Gallery. Ronald moved to New York shortly after the formation of Painters Eleven in 1955 and began exhibiting with Samuel Kootz in 1957. Prior to this, Ronald arranged to have Painters Eleven invited to exhibit in the annual exhibition of the American Association of Abstract Artists at the Riverside Museum in New York City. This exposure would introduce Ronald, Bush and their peers to a wider audience and give them an international standing.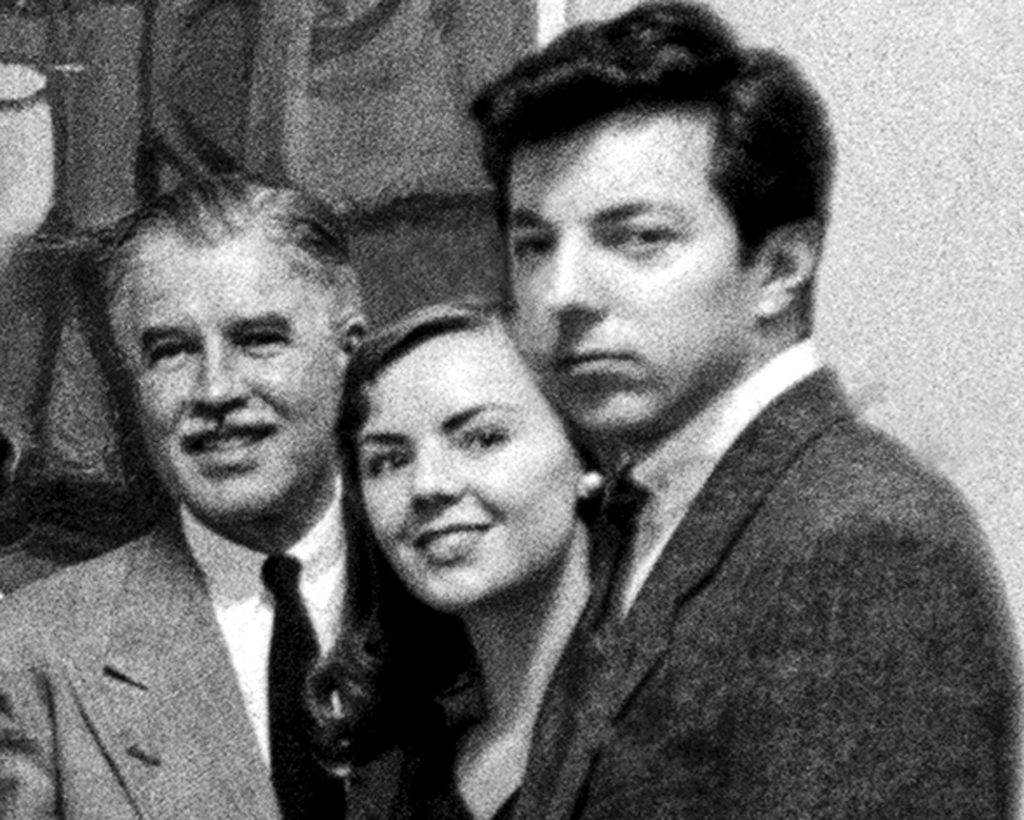 Ronald became friendly with fellow abstract painters of the New York School including Mark Rothko and Franz Kline. The art critic Clement Greenberg introduced both artists to many leading Abstract Expressionists and early Color-Field painters, and praised the work of Painters Eleven. As recounted by Helen Ronald, the two painters met up one day in 1958 so that Bush could show Ronald the new direction he was taking in his painting–one that was encouraged by Greenberg. Helen remarked: "Bill was surprised that Jack still cared about his opinion, especially as he felt there may have been some lingering hard feelings over his resignation from Painters Eleven the previous year." During this encounter, Bush presented the colourful gouache on paper Untitled (circa 1958) to his friend as a gift. Helen adds "I remember Bill describing how enthusiastic Jack was about his new direction in painting and how much he appreciated Bill's arranging for Greenberg to visit Painters Eleven. Bill then showed me the impressive, beautiful work on paper which we're now calling the "Gouache for William Ronald" by Jack Bush. It was totally different than any of the many paintings by Jack that I'd seen before. It made an indelible impression."
While Ronald gave away most of the artworks he collected throughout his life, he was so touched by the Jack Bush gouache that he held onto it for the rest of his life. Helen Ronald believes the time has come to pass the work on to a new owner, stating: "At this time in my life, I'm organizing my archive for the future. I'm pleased to say that it's now time for someone else to take care of this beautiful work of Jack's." Cowley Abbott is fortunate to be offering this painting with such a unique and interesting provenance; it is rare to come across an artwork that was a gift between two famous artists. Untitled (circa 1958) will be included in the forthcoming "Jack Bush Paintings: A Catalogue Raisonné".
Cowley Abbott has a strong record at auction for the work of Jack Bush, including most recently the 1965 canvas Column on Browns which sold for $870,000 in December 2020. We continue to introduce rare and important examples of his work to the market, which have been consistently selling to advantage. We eagerly await this season's live auction on June 9th, with much anticipation for the Jack Bush gouache on paper, among many other important Canadian artworks.
Cowley Abbott has commissioned a newly written biography of the art career of William Ronald containing previously unknown information sourced from the archives of The Estate of William Ronald. The biography can be found on Cowley Abbott's website by following this link.
In addition to the offering of the Jack Bush gouache in the June live auction, Cowley Abbott is also hosting the online auction, From the Estate of William Ronald, with bidding open between May 18th and June 1st. The auction includes artwork and ephemera acquired by William Ronald as gifts and trades with artists, galleries, friends and for his charitable work, the grouping providing a glimpse into the taste and community of William Ronald. This eclectic themed auction gives art collectors the first opportunity ever to purchase items from the personal collection of this influential artist. 
You can view and participate in the online auction by following this link.