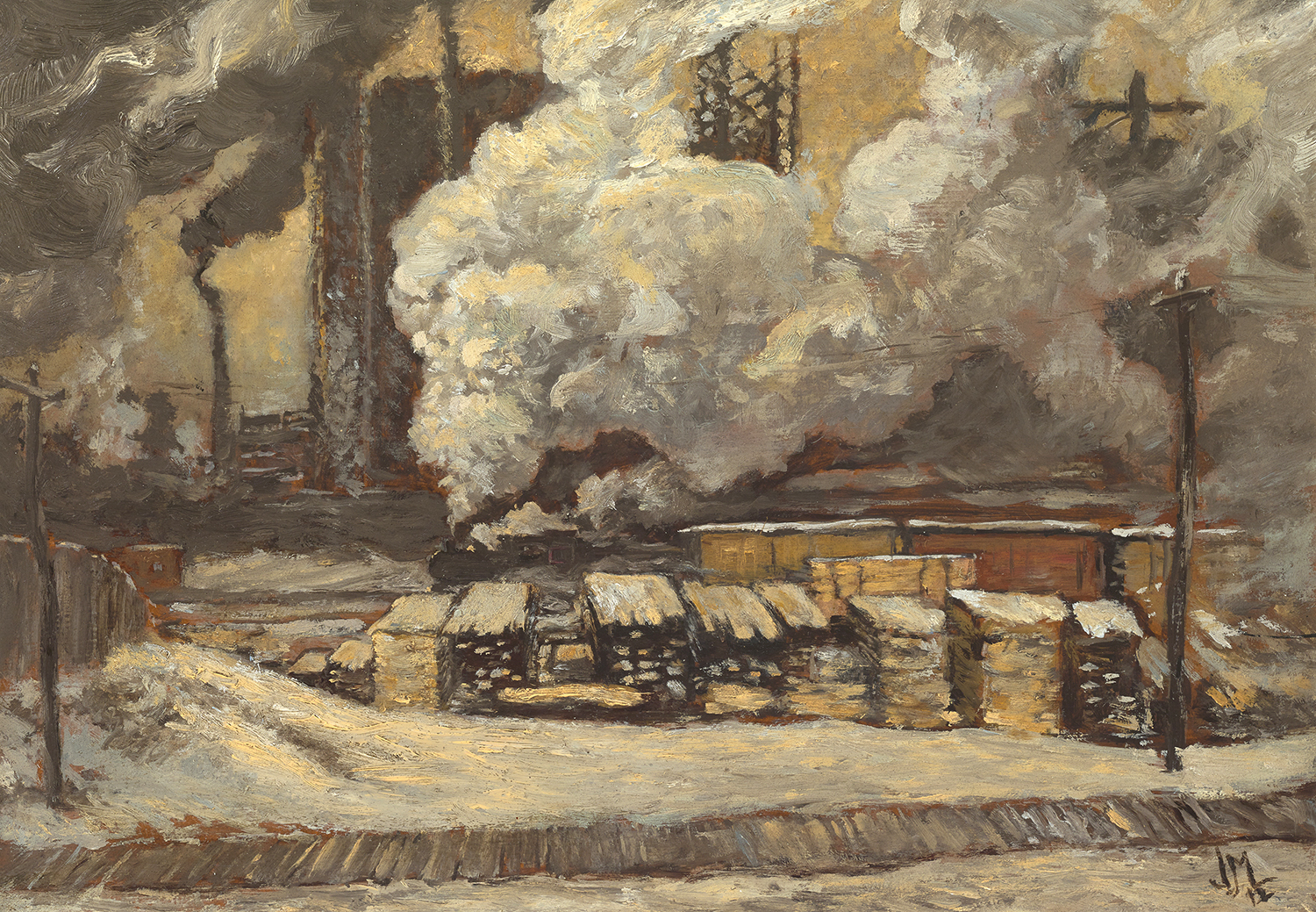 Notable Works by the Group of Seven, Jock Macdonald and William Kurelek Also Perform Strongly at November 22nd Sale
A 1912 oil sketch by Group of Seven member J.E.H. MacDonald sold for $230,000 at auction on Tuesday night, including a 15 per cent buyer's premium.
Tracks and Traffic was among several notable works up for sale at Consignor Canadian Fine Art's fall auction. It had a pre-sale estimated value of between $200,000 and $250,000 not including the buyer's premium.
Tracks and Traffic provides a glimpse of what Toronto looked like more than a century ago, depicting a scene from the Harbourfront neighbourhood during the industrial period.
MacDonald and Lawren Harris were close friends and the pair often painted together in Toronto. Tracks and Traffic was created months after the two artists met in late 1911 and eight years before the Group of Seven was formed.
Harris sketched the scene from another angle, suggesting that the two artists could have been together during the painting expedition.
MacDonald's subsequent oil canvas based on the sketch was included in the Toronto stop of the Steve Martin-curated exhibit The Idea of North: The Paintings of Lawren Harris, which was presented at the Art Gallery of Ontario earlier this year as well as the Hammer Museum in Los Angeles and the Boston Museum of Fine Arts.
Other items up for sale included works from the Group of Seven, Jock MacDonald and William Kurelek.
An important canvas by Painters Eleven founding member Jock MacDonald, Daybreak from his Modality series, sold for $69,000.
An oil on panel by Group of Seven member Franklin Carmichael, owned by a descendent of the artist, Bracken, Lansing sold for $69,000.
A work by William Kurelek, Candy Floss Clouds, sold for $34,500.
A charming 1907 painting of a mother and child by J.E.H. MacDonald titled A Hill Path, High Park sold for $27,600. The painting is believed to have been a gift from MacDonald to Albert H. Robson, a Canadian art author, historian and former vice-president of the Art Gallery of Toronto (now the AGO) more than a century ago.
Press Coverage: