From The Estate of Robert Markle Online Auction – June 14th to 28th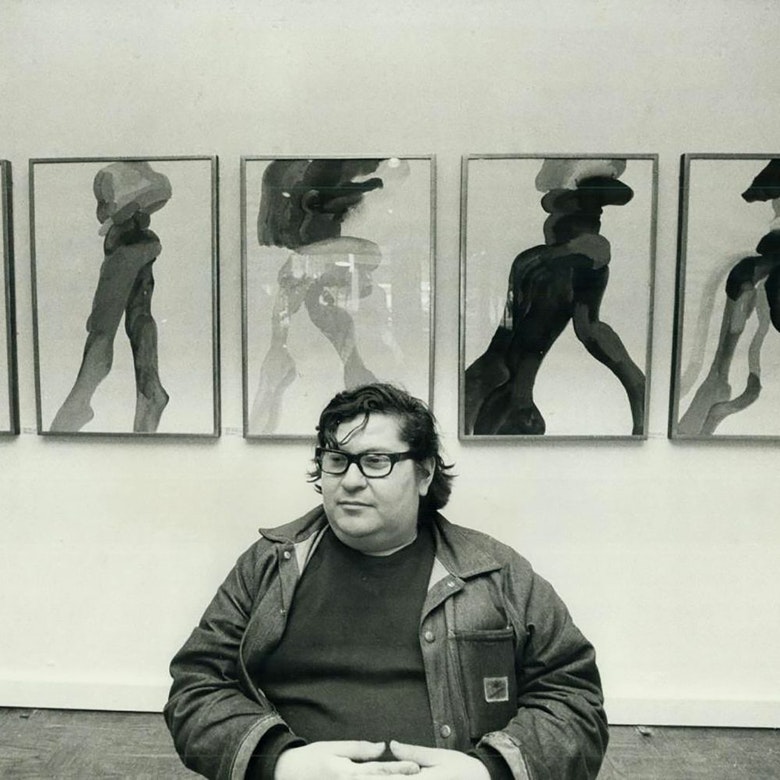 In conjunction with our current dedicated auction of works from the Estate of Robert Markle, this week's blog entry is dedicated to the life and work of artist, Robert Markle. Contemporaries with Graham Coughtry, Gordon Rayner, Dennis Burton, and Harold Klunder, Markle broke boundaries in contemporary art practices and questioned the definitions of high and low art subject matter when it came to the body and sexuality within his practice. He was a multi-disciplinary artist, practicing in painting, printmaking, writing, music and collaborated with his peers regularly. In addition, he also held teaching positions at The New School of Art, Art's Sake Inc. and the University of Guelph.
Born in 1936 in Hamilton, Ontario, Markle is of Mohawk ancestry, but struggled with his identity while growing up. He states that "people should be aware [that] you can be a Native Canadian and still understand [that] Christopher Wren is wonderful and Rembrandt is wonderful and Western art is wonderful." Some of the artist's later works incorporate cultural themes and symbols in his work.
Robert began studying at the Ontario College of Art in Toronto in 1954 but was later expelled before graduating for throwing a bottle of acid against a wall. Before leaving, however, Robert met Marlene Shuster, a fellow student, and the pair later married in 1958. Marlene was not only Robert's steadfast life partner, but was also his primary model and muse with her likeness captured in many of the artist's figural works. In addition to Marlene, Robert frequented burlesque clubs to source inspiration of the form.
Robert Markle's first one-man exhibition was held in 1963 at the Isaacs Gallery in Toronto, where Marlene had also worked. Markle was eventually associated with the so-called "Isaacs Group" of artists, who were known for both their avant-garde artwork and their drinking. Some of these artists, including Markle, were part of the Artists Jazz Band, which was formed around 1962. His exploration in music greatly influenced his work with both smooth lyrical and abrupt staccato movements present in his works. Long fluid single strokes of pigment can define the body while aggressive short strokes and spontaneous drips of paint punctuate the picture plane and create a complex visual statement in the artist's works.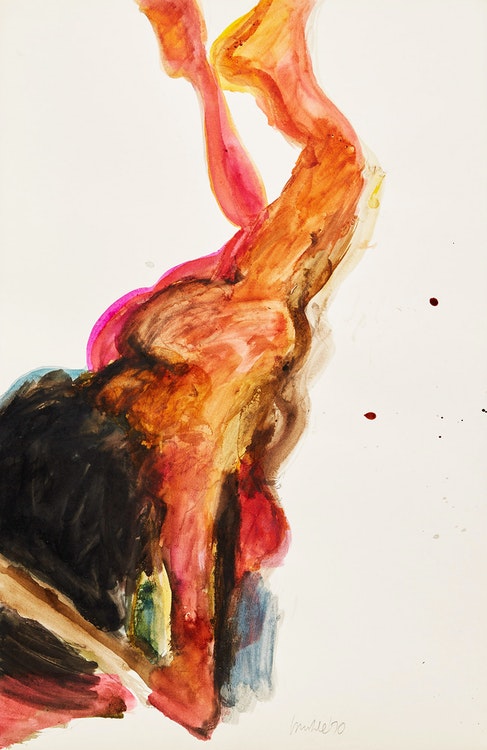 Many of Markle's figural works often lack clear identifiable faces to focus on the form of the figure. In many of the works, not only is abstraction integrated into his practice, but also the landscape. Horizontal works of reclining and outstretched figures recall layered landscapes as the eye travels across the curves and angles of the body. He has been quoted as stating: "Every artist needs a central issue. My nudes are like Tom Thomson's jack pine."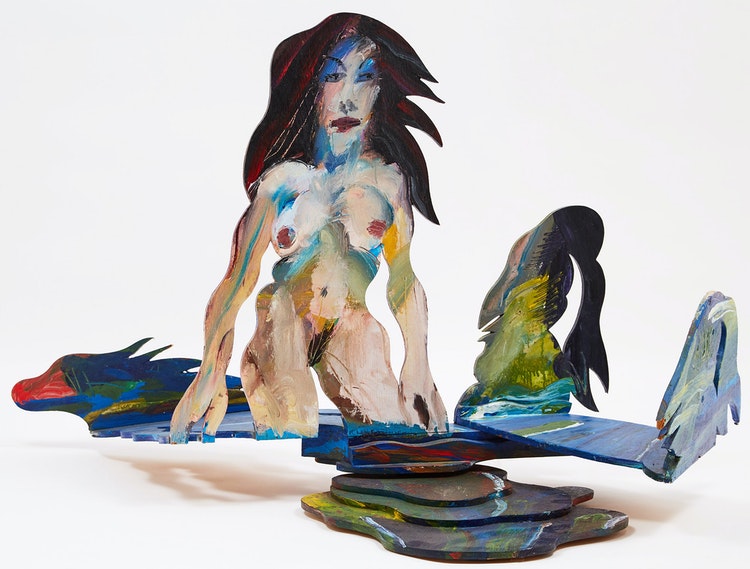 During his career, Markle primarily produced tempera and acrylic paintings as well as ink drawings, although he did also explore other mediums including printmaking under the guidance of close friend and master printmaker, Otis Tamasauskas. Markle also collected folk art which helped inspire his later kinetic 'whirligig' artworks which incorporated his signature nude motifs and technicolour colour palettes.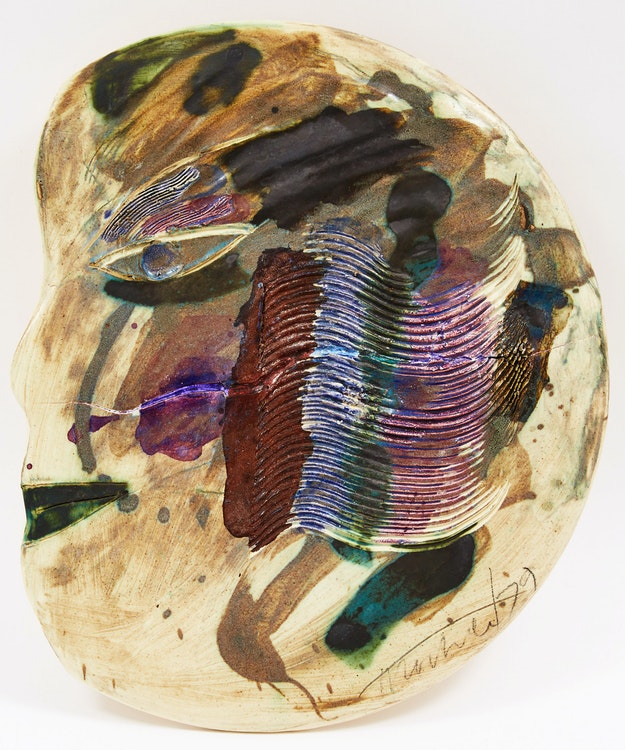 Infamously, Markle's participation in a group show called "Eros '65" at the Dorothy Cameron Gallery in Toronto has been rife with controversy. A police raid led to an obscenity trial that Robert Fulford called "a comedy of mutual incomprehension." Cameron was charged with exposing "obscene pictures to public view" and the gallery closed shortly thereafter which helped make Markle famous for his provocative works. The controversy sparked a national debate about censorship and the distinction between erotic art and pornography and placed Markle's work at the centre of the conversation.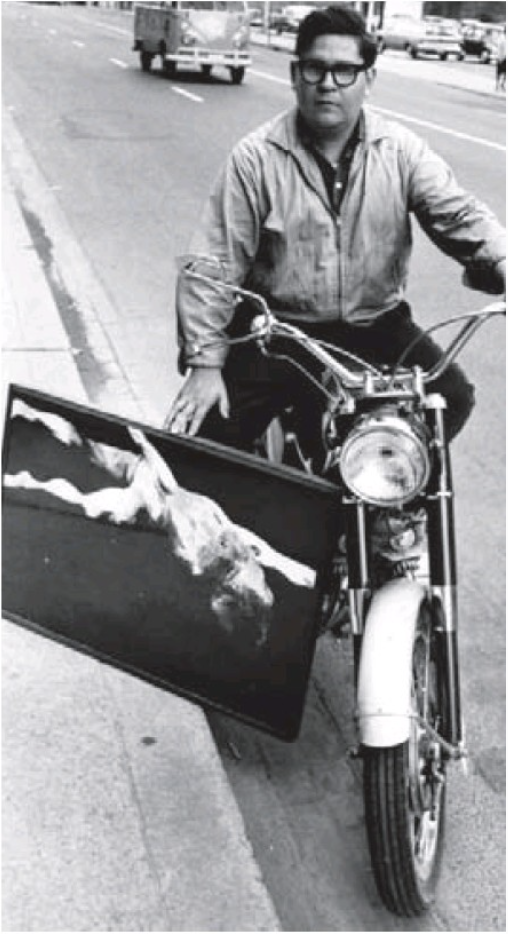 Over a decade after Markle's untimely death in 1990, Tony Massett organized a retrospective at the Durham Art Gallery (December 2002 to January 2003), and one year later, curator and art historian Anna Hudson organized an exhibition entitled "Woman as Goddess: Liberated Nudes by Robert Markle and Joyce Wieland" displayed at the Art Gallery of Ontario (November 2003 until February 2004). In August 2011, "Blazing Figures: A Retrospective of Robert Markle" opened at the Gallery de Boer in Owen Sound. A pivotal work by the artist, entitled "Mohawk: Meeting", a neon, stainless steel and acrylic painting measuring 15' x 160' is installed in the Metro Toronto Convention Centre.
The collection of works direct from the estate of the artist help paint a picture of Markle as an artist, friend, partner and collector. Many works from his peers had been gifted, traded and collaborated on and are testament to his larger than life personality. Important works by Willem de Kooning, Gordon Rayner, and Graham Coughtry pepper the auction and create a harmonious dialogue with Markle's own work. The collection of works highlight the significance of his career (1960s–1990) in Canadian art, as well as that of the Isaacs group and the Toronto art scene.