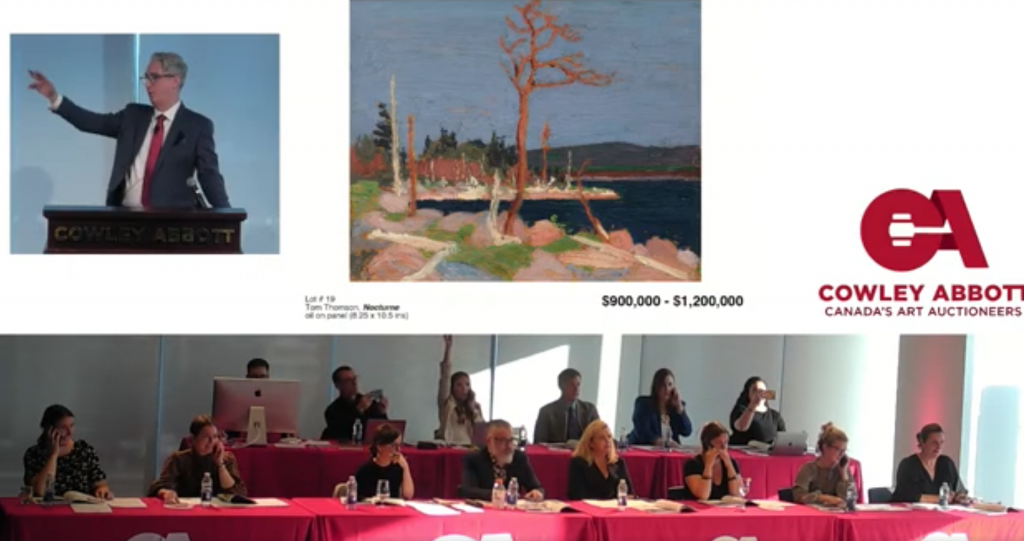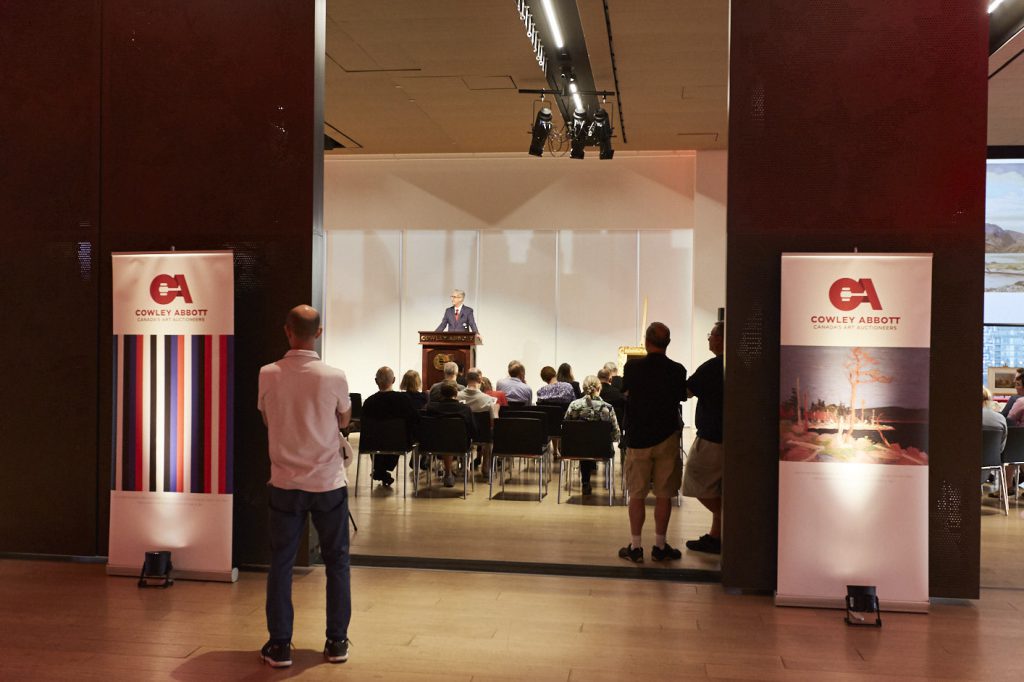 Cowley Abbott's Spring Live Auction of Important Canadian Art on June 15th presented a catalogue of important and rare artworks by some of Canada's most celebrated artists. Hosted at a new venue, the Globe & Mail Centre, which boasts a terrific view of Toronto's waterfront, clients enjoyed a chance to reunite in-person while enjoying a fast-paced auction with our experienced auctioneer, Rob Cowley, at the helm.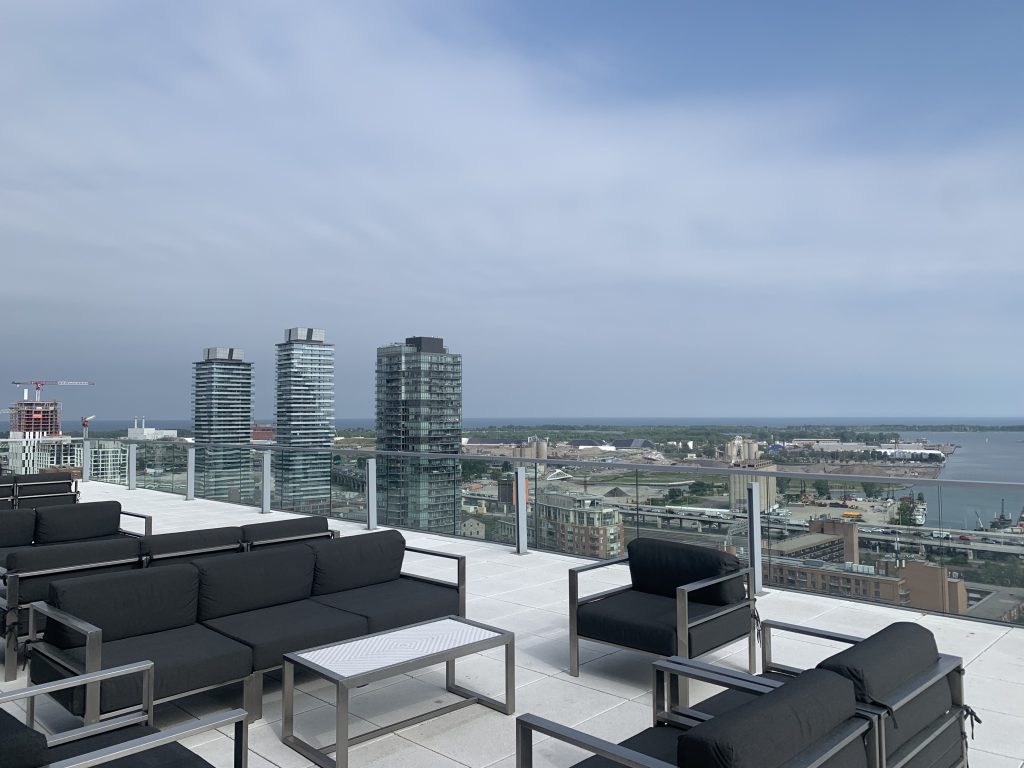 The evening auction drew collectors from across the globe to the hybrid model live auction, which took place simultaneously in-person in Toronto and online at CowleyAbbott.ca. With a room full of collectors and art lovers, Cowley Abbott experienced another season of exceptionally strong results.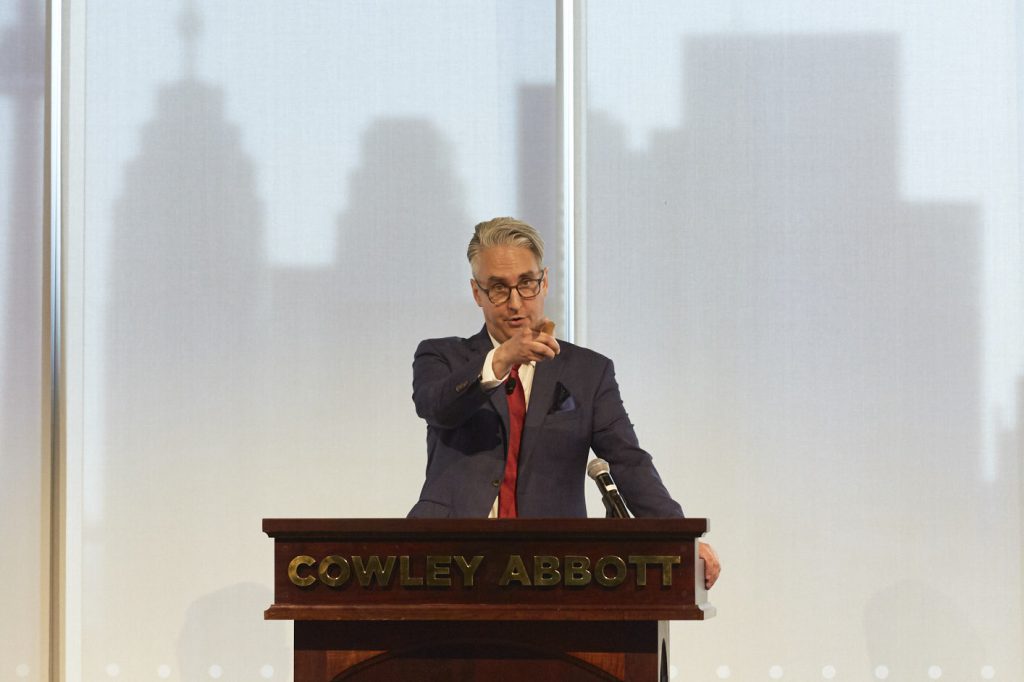 An important painting by Tom Thomson exceeded expectations at Cowley Abbott's Spring Live Auction of Important Canadian Art on June 15, 2022, selling for $1.5 million. Tom Thomson is one of Canada's most recognized artists, not only for his enduring legacy as a lover of the Canadian north, but for the tragedy of a talented life cut short. Nocturne, an evocative sketch, dates from Thomson's golden painting year of 1916. This work has a long and distinguished pedigree. Initially purchased by W.J. Alexander, the first professor of English at the University of Toronto, and later owned by Keith MacIver, a former prospector, who – after Thomson died – lived in Thomson's "Shack" situated next to the Studio Building in Toronto. Private collections have kept this work well-hidden from public view since 2000, until offered by Cowley Abbott. Appearing for the first time at auction, Nocturne drew heated bidding from enthusiastic collectors attending in-person, online and by phone, well surpassing the auction estimate of $900,000 – $1.2 million.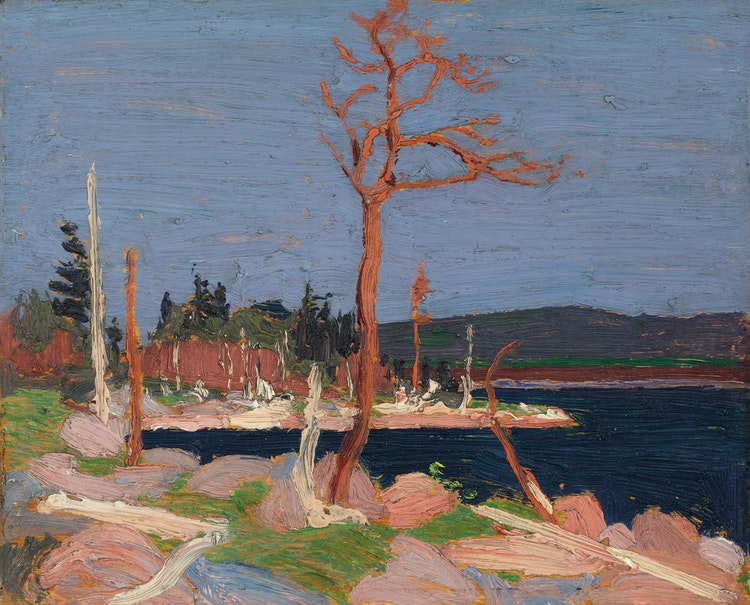 A monumental canvas by Anishinaabe artist Norval Morrisseau sets a new artist record selling for $312,000, quadrupling the previous record. Animal Unity smashed the current artist record at auction soaring to $312,000, more than four times the low end pre-sale estimate and over four times the previous record of $71,500, set over a decade ago. Morrisseau is considered to be the grandfather of contemporary Indigenous art in Canada. His work is instantly recognizable and Animal Unity, with heavy black and red outlines and colourful composition, reflects the artist's early figurative imagery, depicting the interdependence of all creatures on land, in the sky and from the sea.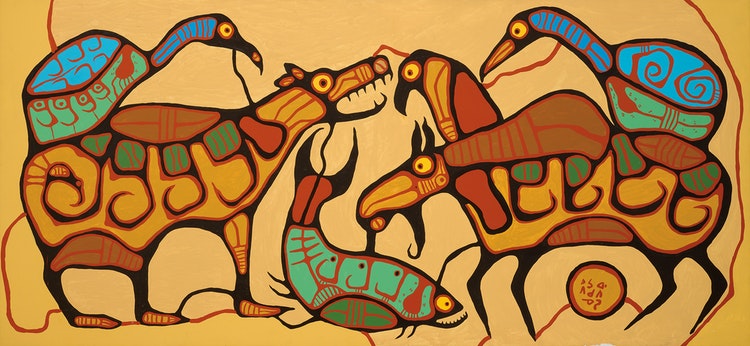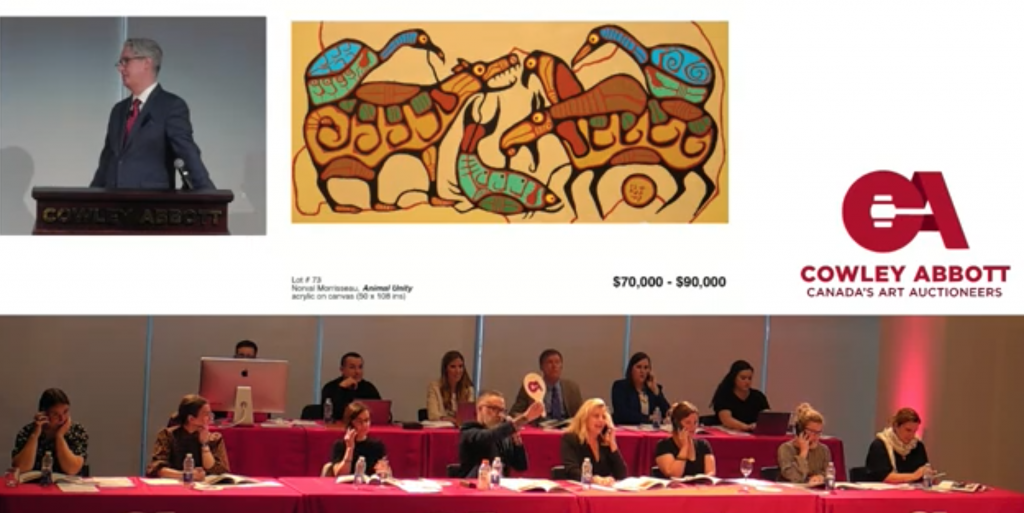 Série noir/blanc, a museum quality canvas and an unparalleled Stripe painting by revered Quebec artist, Guido Molinari, raced to $264,000 on the phone. This painting was presented on the back cover of the auction catalogue and is a "stop-you-in-your-tracks" stunner of a work that thrilled every visitor to the Cowley Abbott gallery during the six weeks of previewing ahead of the auction.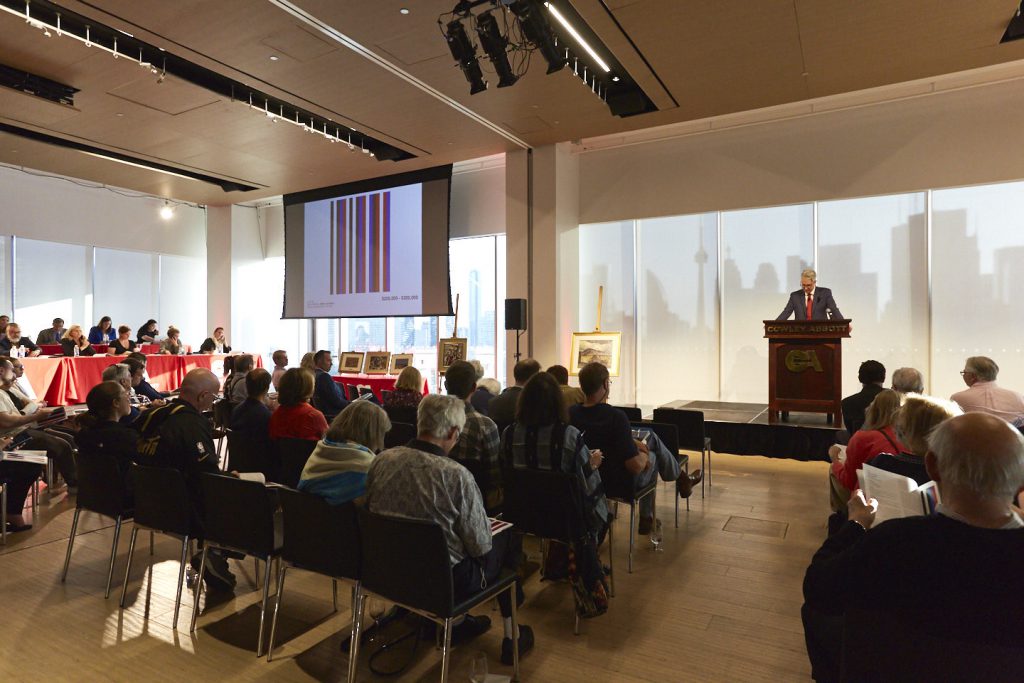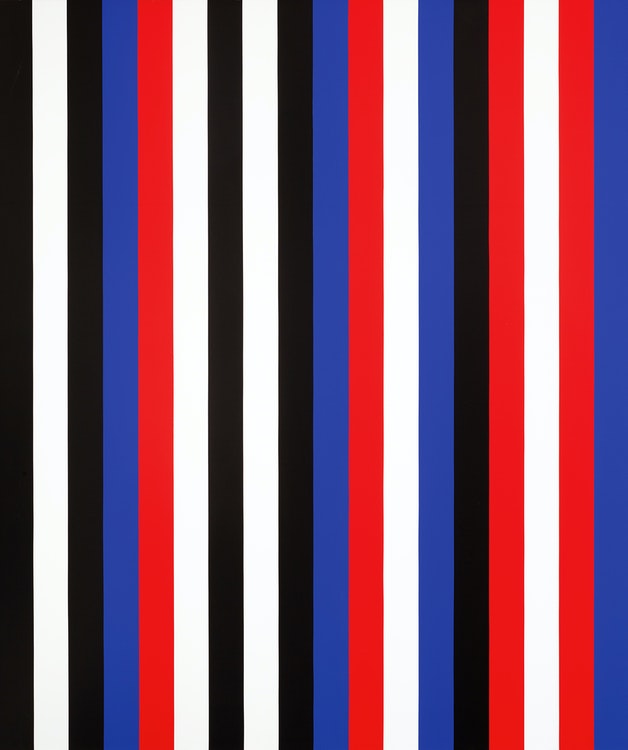 Fierce bidding took place on the phones, online and in the room for three works by the beloved east coast painter Maud Lewis: Three Black Cats fetched $84,000, Winter Sleighride sold for $52,800 and Car Ride Through Town, a favourite during previews, reached $90,000.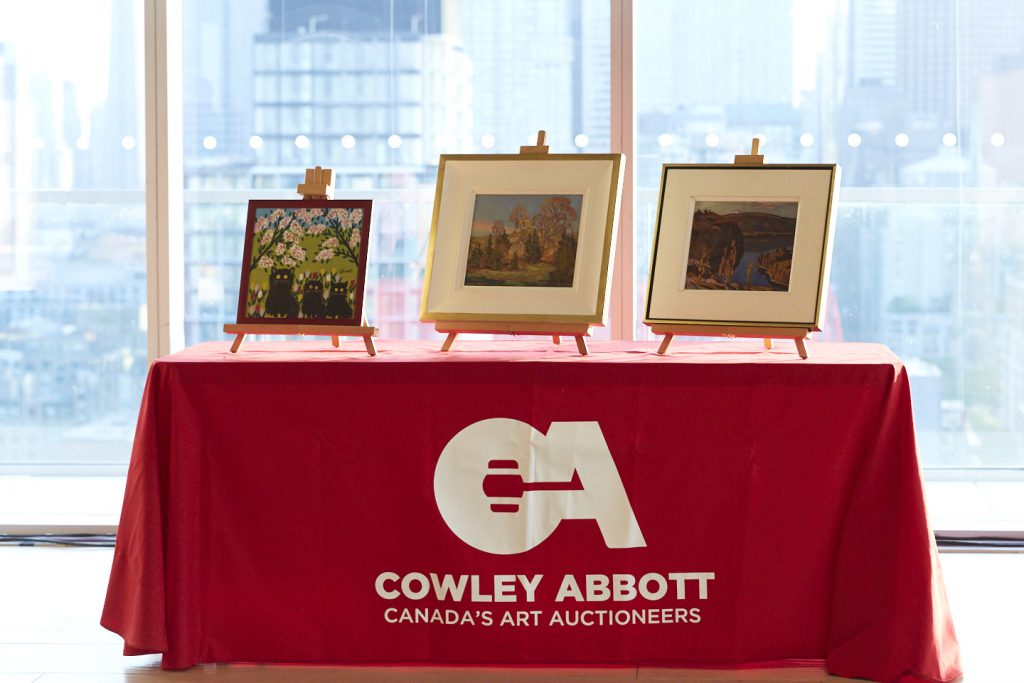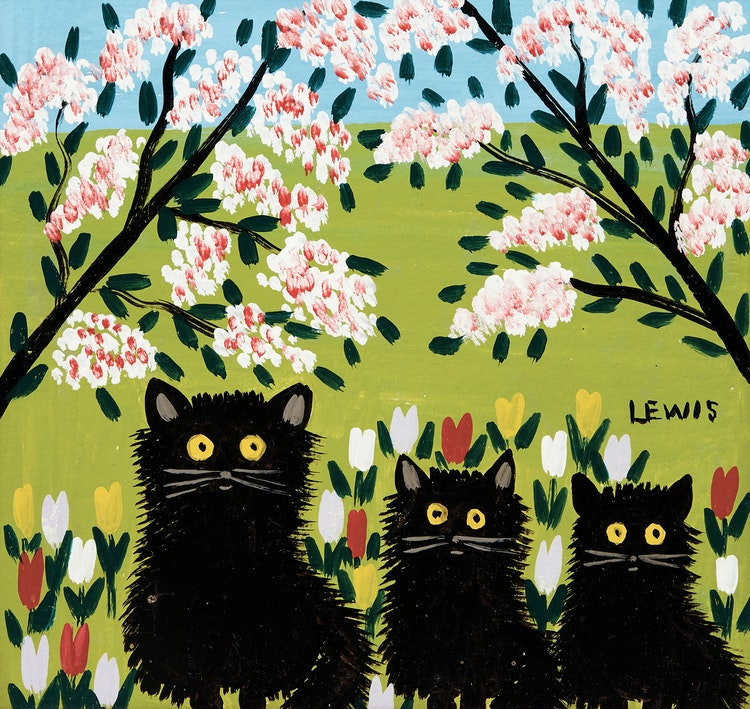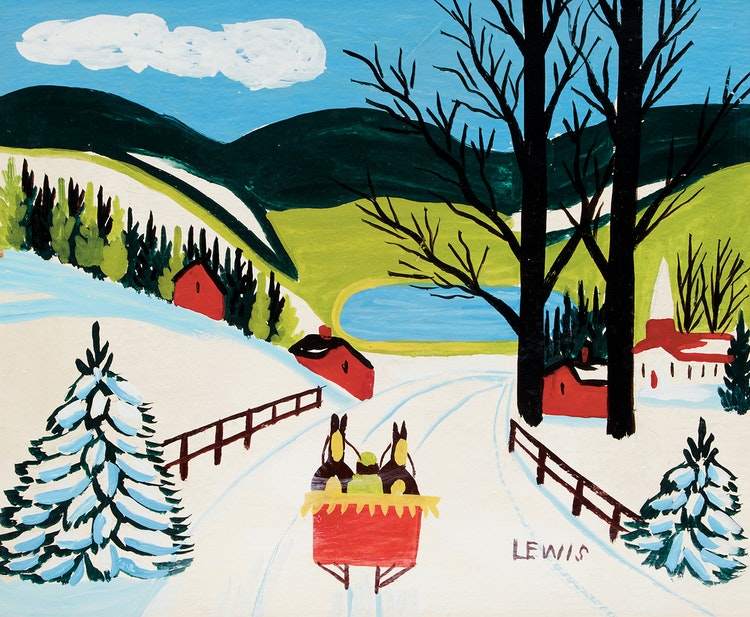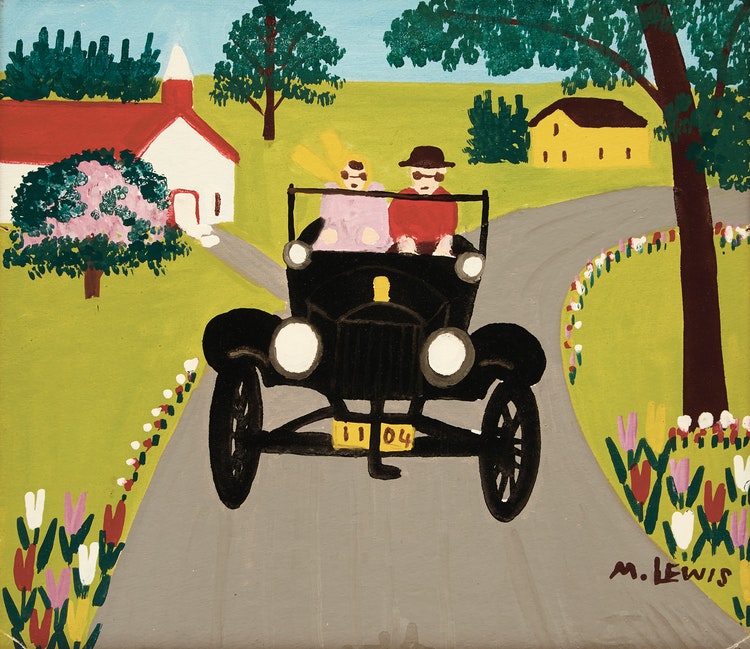 Backyards, a work by celebrated Canadian female painter Isabel McLaughlin, attracted ample pre-sale interest and sold for $40,800, doubling the estimate. McLaughlin herself knew the value of this painting as the opening salvo of her contribution to Canadian art. As one of her most important paintings, she presented it in every exhibition she could.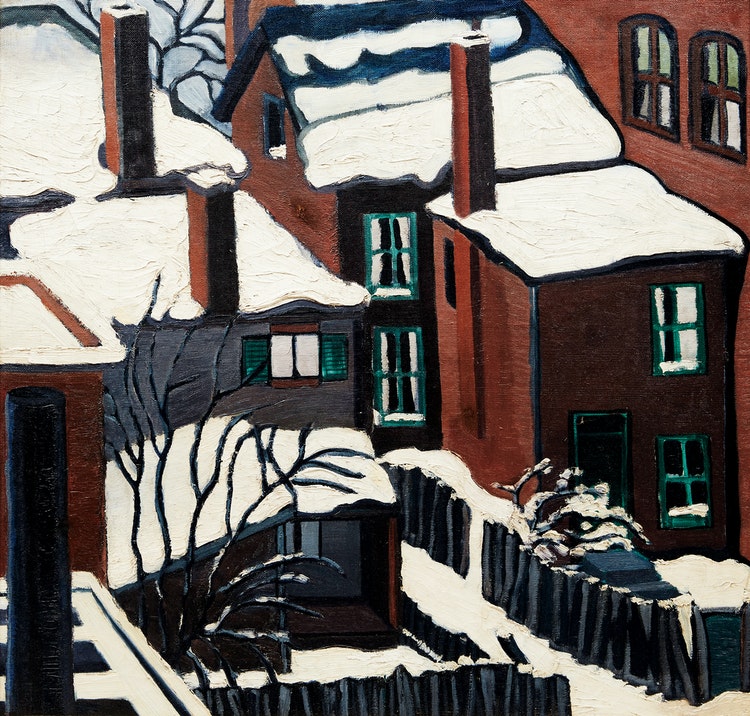 The Group of Seven showed continued market strength: paintings by A.J. Casson sold for $120,000 and $144,000, a mid-century A.Y. Jackson canvas depicting Quebec fetched $96,000 and a fresh to market work by Franklin Carmichael, Study of Trees, Autumn, found a new home at $60,000.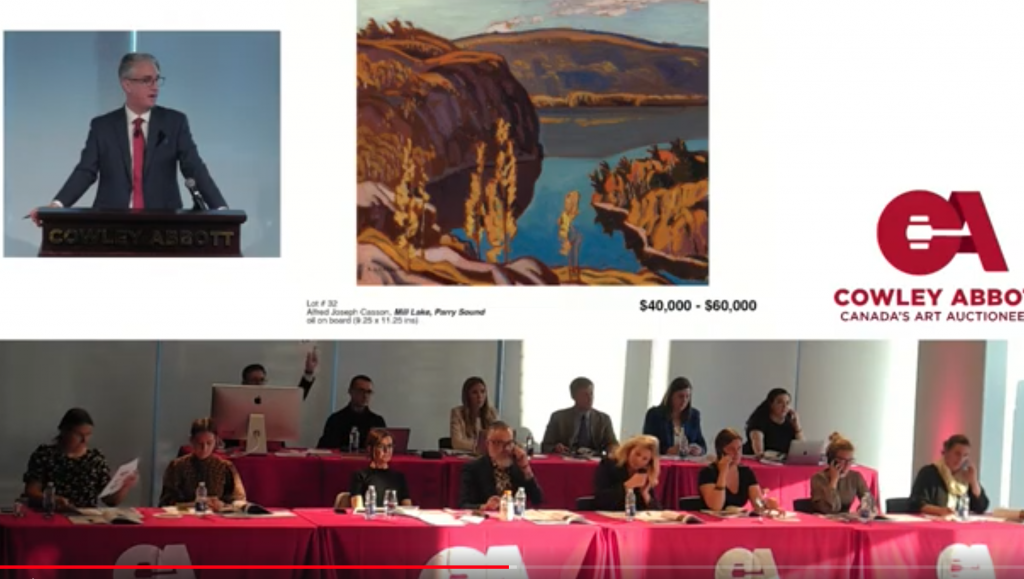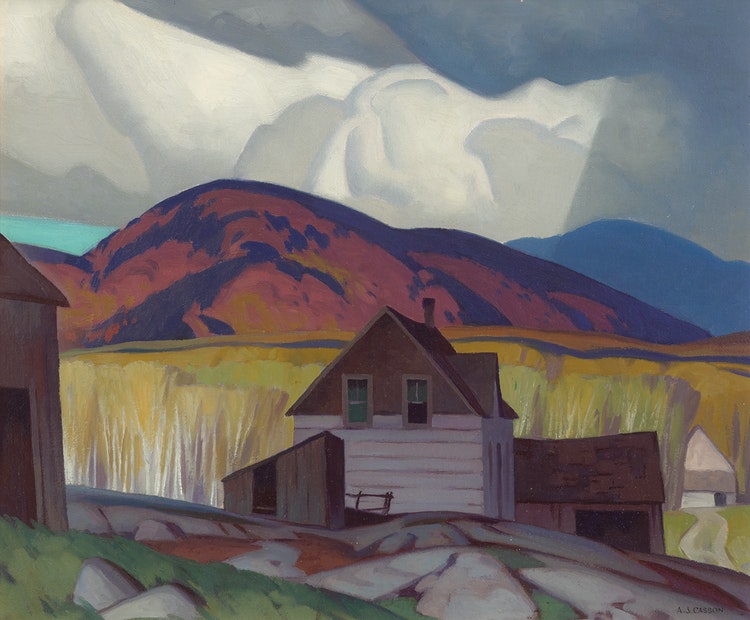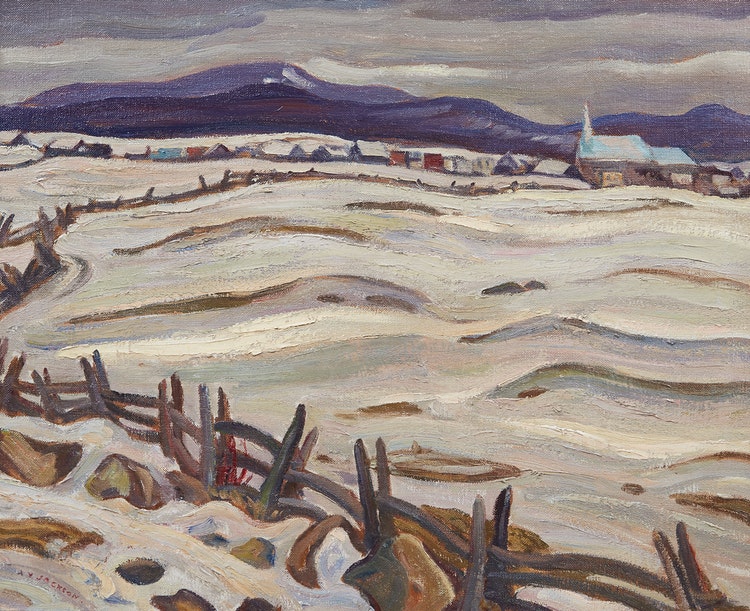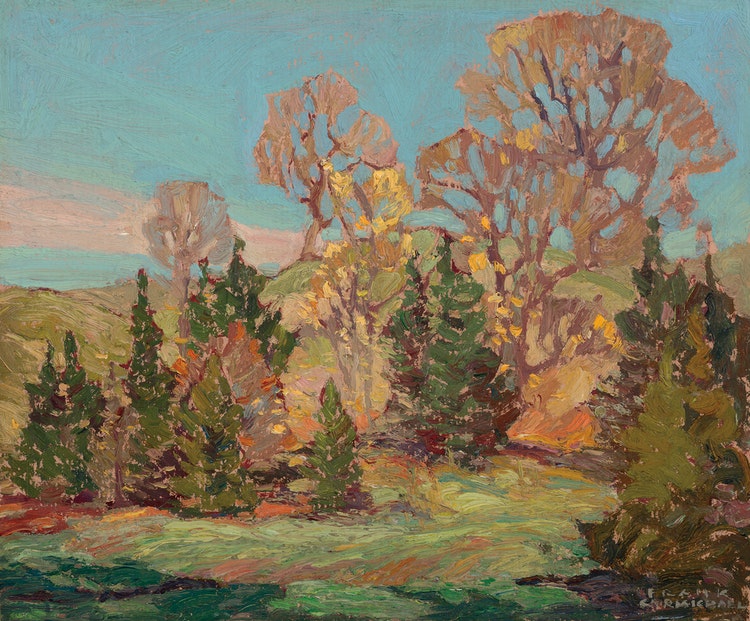 A rare genre scene by the 19th century Canadian artist, Cornelius Krieghoff, French Canadian Habitants Playing at Cards, saw fierce bidding, selling for $144,000. Recognized as a treasure within the artist's oeuvre, the rarity of a canvas with such an abundance of figures, exquisitely rendered detail and narrative strength is a prize for any astute collector of historical Canadian art.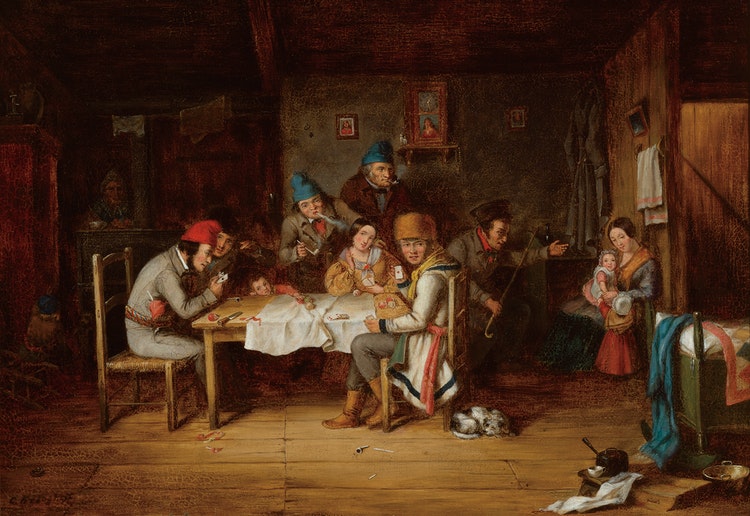 Historical Canadian art showed continued strength with a fantastic record setting result for Charles Jones Way. Niagara Falls, the artist's monumental depiction of the natural wonder soared to $24,000 in the evening auction. Another auction record set was for Arthur Heming's dramatic canvas, Nearing a Fur Post, which sold for $48,000.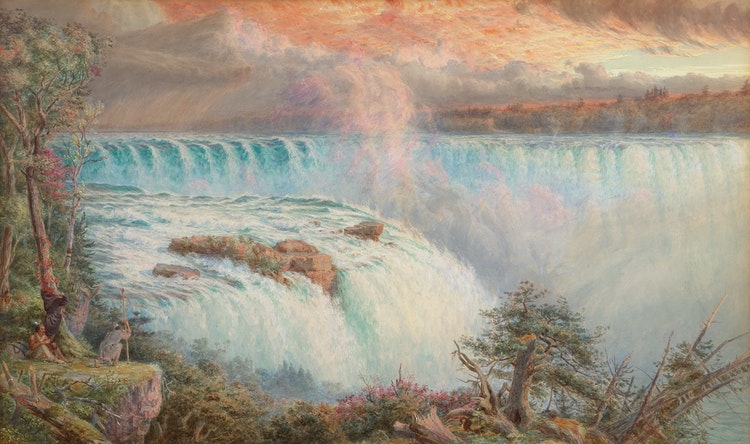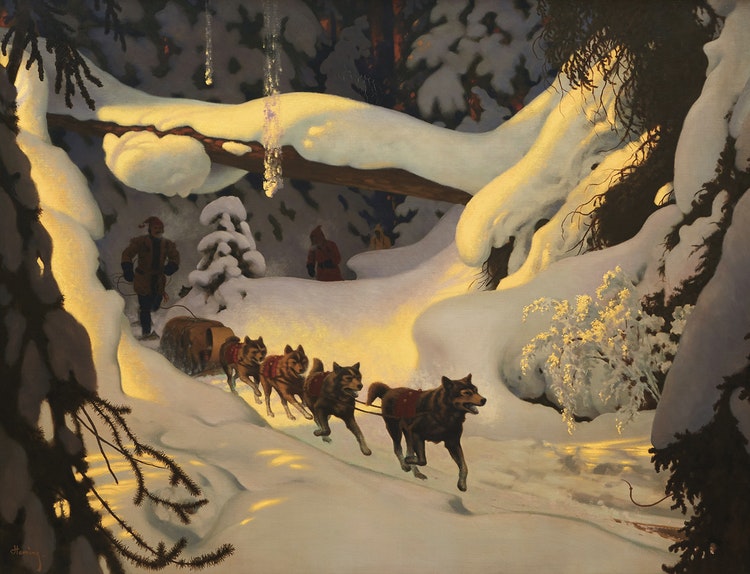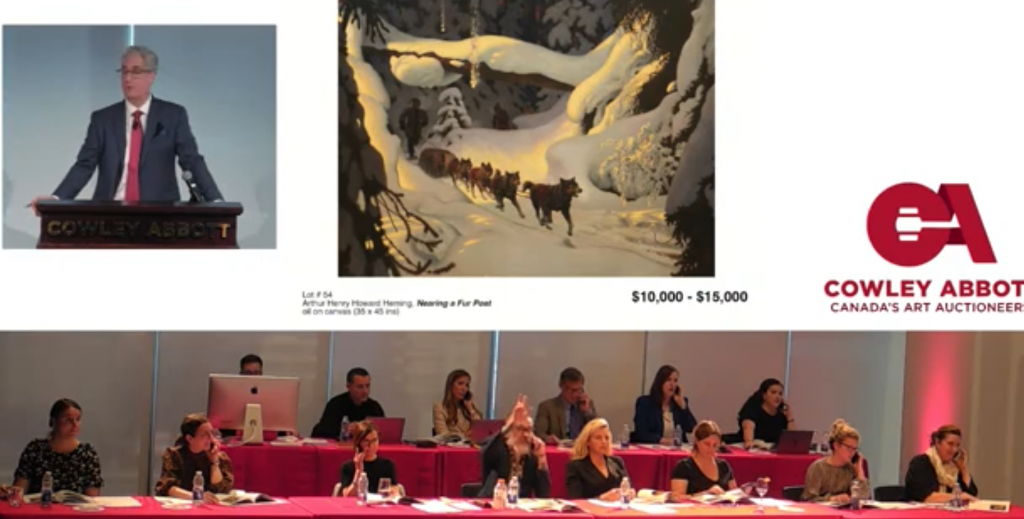 A prominent member of the Automatistes and a signatory of the Refus Global, Jean Paul Riopelle was a lifelong avant-garde and experimental artist. Riopelle's works are both expressive and formal. Polyvalencia of 1961, signifying a new direction for the artist, also dates from an important period in Riopelle's personal life, when he had begun a romantic relationship with American abstract painter Joan Mitchell. This dynamic oil fetched $120,000.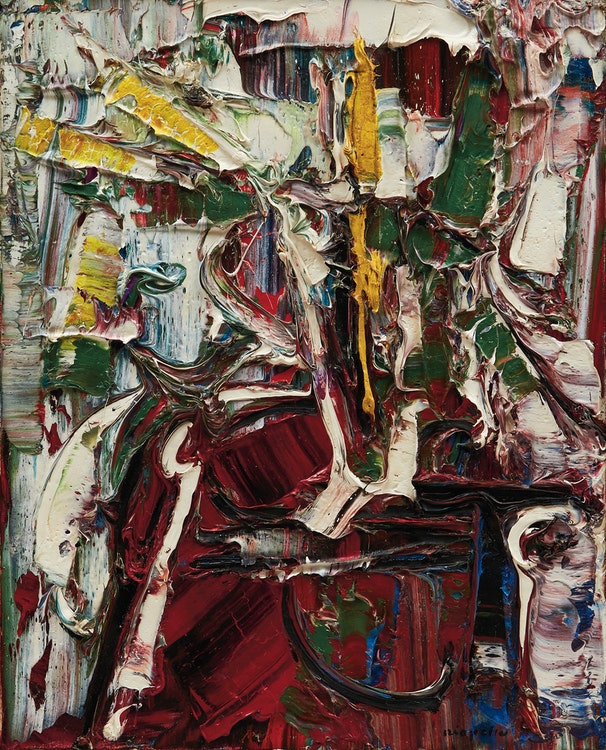 A forerunner of abstract art in Canada, the self-trained Bertram Brooker was a skilled draftsman, talented advertising artist and businessman. Still Life (Variation No. 3) was one of two still-life paintings by Brooker included in the 1938 CNE exhibition in the "Canadian Small Pictures" section. Brooker's Variation No. 3 appears to be an abstract version of the second painting, which depicted an arrangement of cabbage and peppers on white paper, a white tablecloth and a brown paper bag. This important work by Brooker sold for $24,000.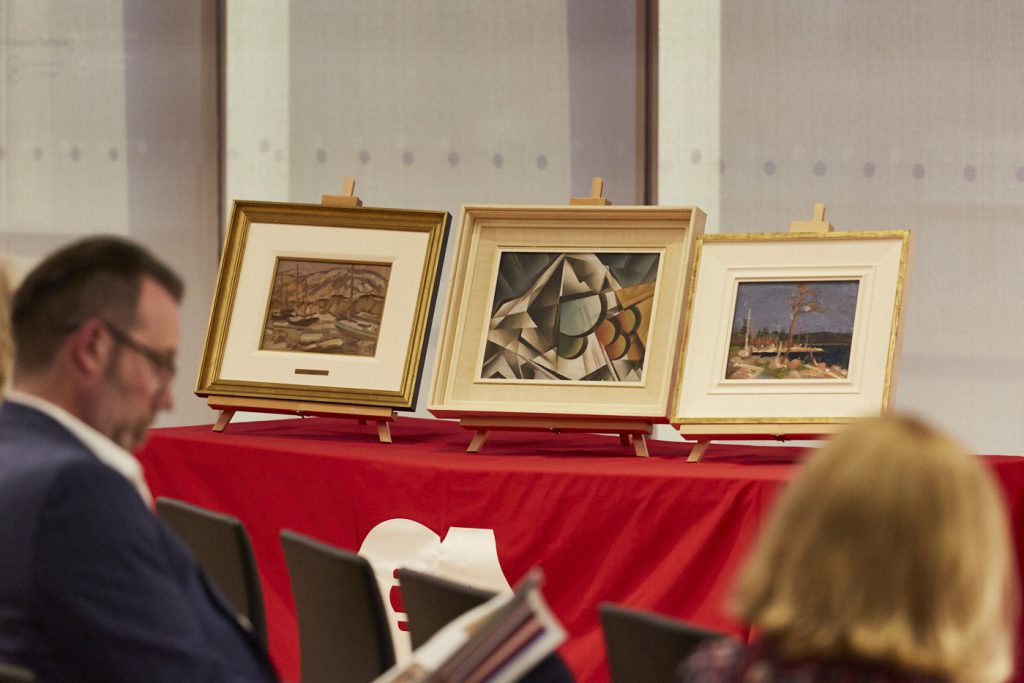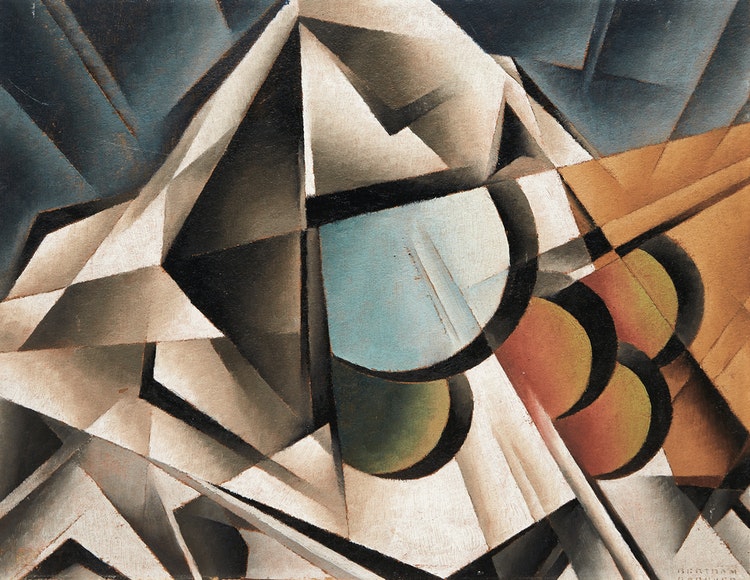 As Canadian art increases in importance nationally, becomes more well-known internationally and the trends of art collecting expand, specific Canadian artists continue to be celebrated and sought after by new and seasoned collectors alike. It is proven that with high-quality online presentation and confidence in auction house specialists, collectors are eager to buy remotely and to find artworks of rarity and quality.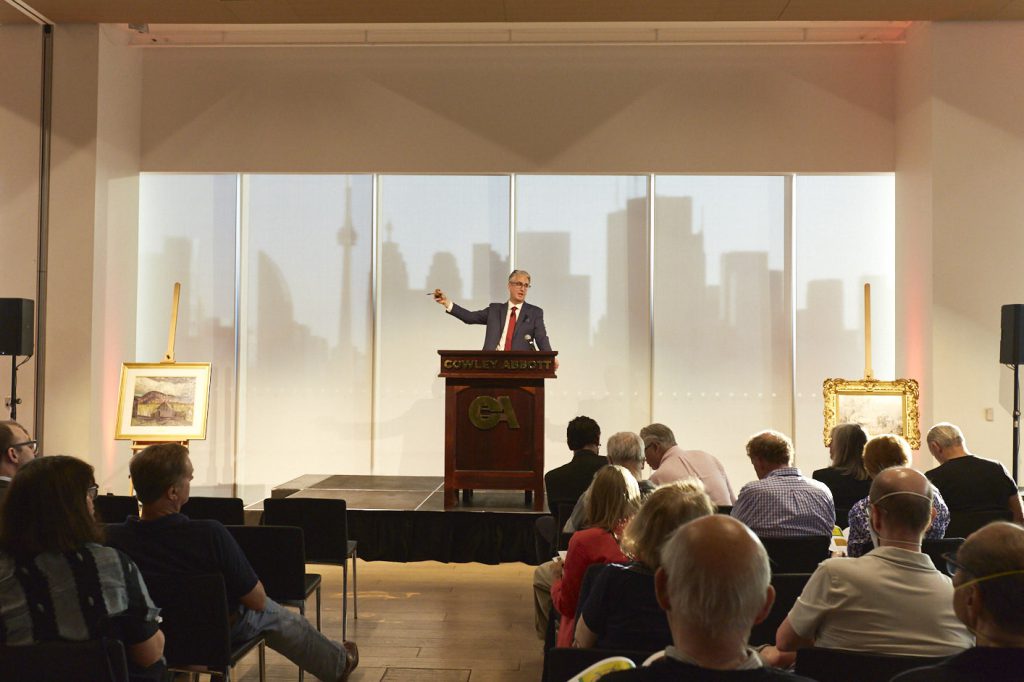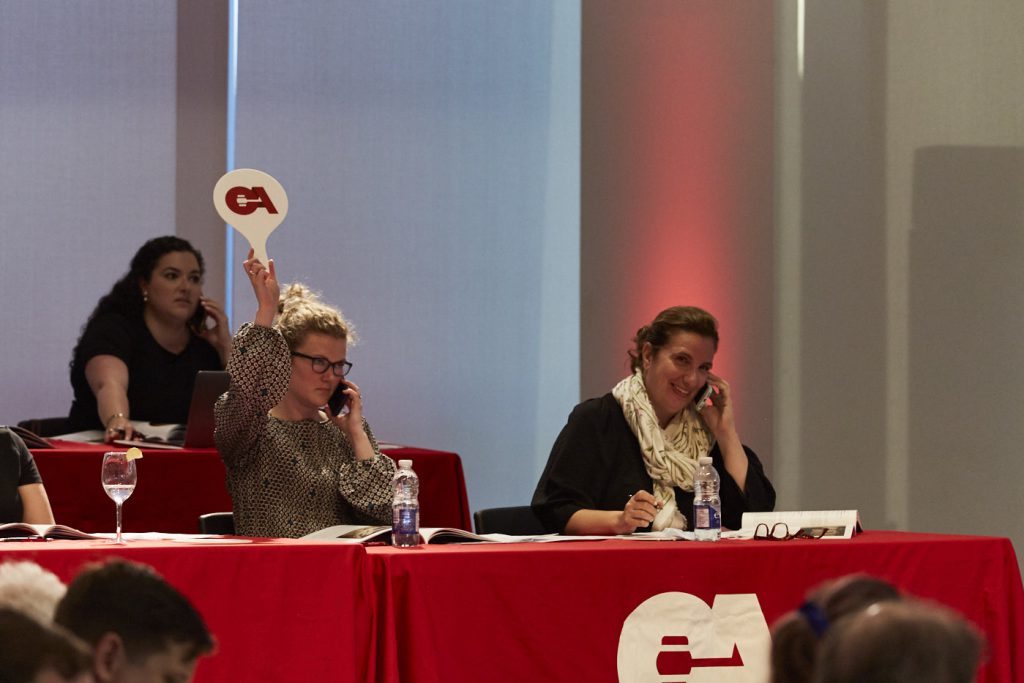 Cowley Abbott is grateful to all of the clients, bidders and art collectors who participated this auction season. We look forward to connecting further and sharing exciting upcoming projects with the Canadian art community. Stayed tuned for our upcoming themed online auctions and the next Live Auction of Important Canadian Art taking place in the fall.