30 years in Calgary, 6 years in Vancouver and now, later this spring, here on the second floor at Cowley Abbott on Dundas St. in Toronto, Peter Ohler will have a new home to meet with clients and show a selection of Top Quality Canadian Art available for Private Sale. Please feel free to contact Peter at [email protected] for more details or drop in to view his recent acquisitions.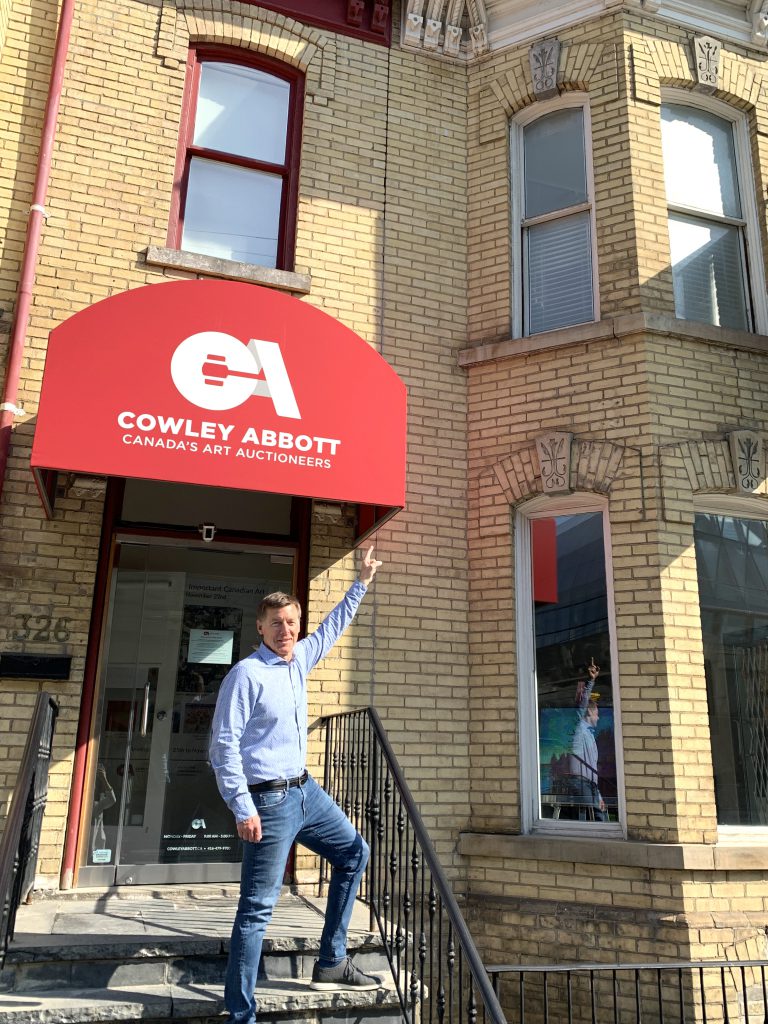 One of the recent acquisitions that will be on display, a wonderful 1927 David Milne oil.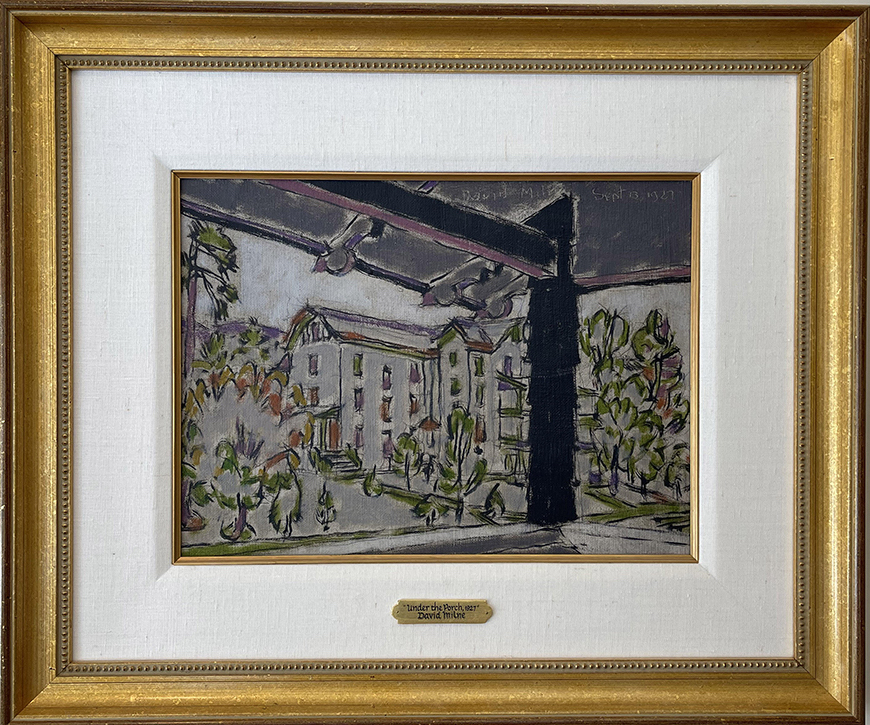 David Milne
Under the Porch, Big Moose Lake,
Adirondacks, N.Y. 13 September 1927
Oil on canvas
12×16 in.
Milne inventory #207.98
Provenance
Mira Godard Gallery, Toronto c.1980
Private Collection
Grace Borgenicht Gallery, New York, 1990
Private Collection
Exhibited
Mira Godard Gallery, Toronto, Centenary
Exhibition, 1982, no. 7
The verandah of the staff house at the Glenmore Hotel on Big Moose Lake provided David Milne with a sheltered painting place on several occasions. Under the Porch as well as The Glenmore, Big Moose, and Hotel Across the Way were all painted from this location.
During the five years between the spring of 1924 and 1929, Milne's life was split between Big Moose Lake in the summers (where his time was largely absorbed by building a teahouse) and Lake Placid in the winters (where he and Patsy ran the teahouse at Ski-T, at the foot of the Intervale ski-jump). The construction schedule at Big Moose Lake and the responsibilities at the Lake Placid Club cut heavily into Milne's painting time and, although he produced some outstanding paintings, his overall production fell sharply.
David Milne Jr and David P. Silcox, David B. Milne, Catalogue Raisonné of the Paintings, Toronto, 1998, cat. no. 207.98