Looking through the Prints, Photography and Multiples auction, we see excellent works by the masters of the 20th Century, including Picasso, Motherwell, Dali, Albers and Chagall. But there are two exceptionally rare prints that are wonderful examples of the difference between an etching and an engraving.
The first is entitled Rivers Drifters (Drivers) by Frank Weston Benson, who was already an accomplished painter when he took up printmaking. Benson was a member of a group, who became known as The Ten American Painters. They were an exhibition group that included Impressionists, Tonalists and Figure painters, such as Childe Hassam and John Henry Twatchman. William Merritt Chase would join the group later upon the death of Twachtman.  Benson was exhibiting with the group when he took up etching recreationally in the early part of the 20th Century. He would have great success exhibiting and selling his work in this medium. His usual subject matter of choice was wildlife or sporting subjects.
However, in River Drifters (Drivers) from 1914, no wildlife is present, instead he has focused attention on two loggers working along the Grand Lake Stream in Washington County. Especially wonderful is the small detail of the pipe in the standing figure's mouth. This is a fantastic example of the etching technique, where the lines have been burned (etched) onto the plate using a chemical process, having been coated in a substance that is acid resistant called the etching ground. The image is then drawn through the ground to reveal the plate below, which is then bathed in acid etching the plate. When compared to etching, engraving is a much more physical process, where lines are carved into the plate using sharp tools producing a cleaner more pronounced line.
Reginald Marsh studied under John Sloan at the Art Students League in New York. His subject matter were the people of New York, whether at play on Coney Island, dancing at a night club, riding the subway or just walking the street. Here is another American artist who took printmaking to a new level. Not only was he concerned with the finished product, but he was also obsessed with how he arrived there. Part of his process was making sure the temperature in his studio was just right for printmaking. Marsh was also aware of the age of the bath that his plates were soaked in, recording how long the paper soaked, observing the heating of the plate and the nature of the ink used in printing. Three Girls on a Chicken is from 1941, from an edition of approximately only twenty and is an extremely scarce engraving presenting Marsh at his finest.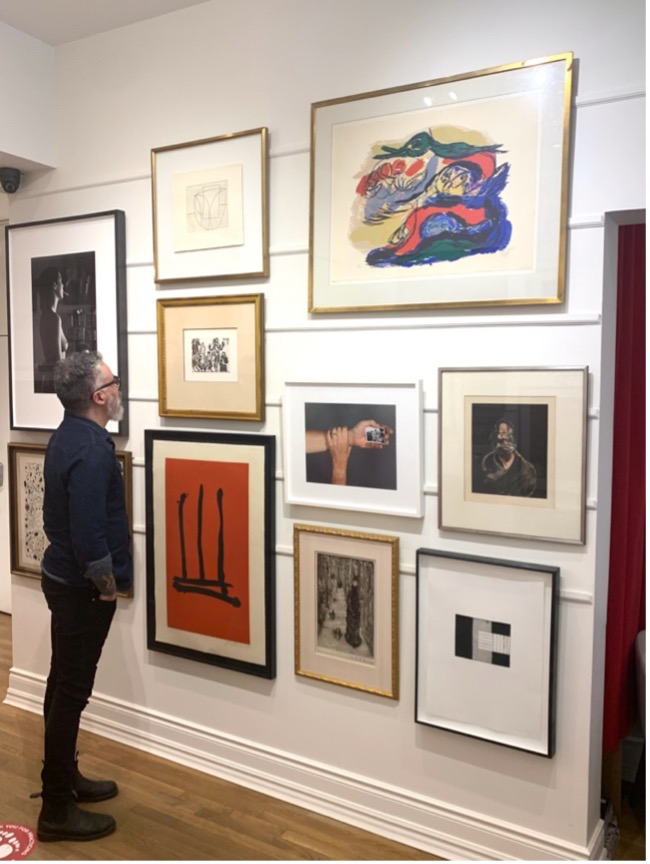 Cowley Abbott is delighted to offer these rare works in our Prints, Photography and Multiples Auction currently open for bidding until April 19th.