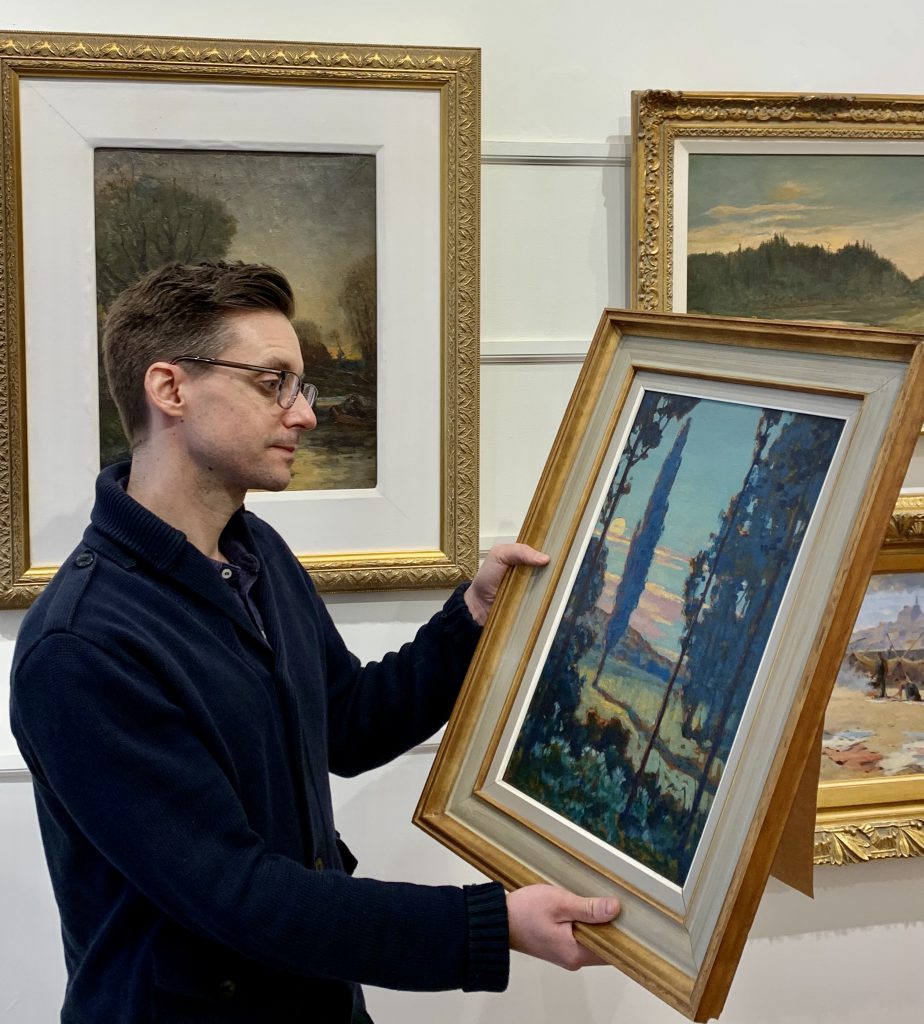 Patrick graduated from OCADU in 2005 and has 15 years of experience working in fine art galleries and auction houses. Joining the Cowley Abbott team in 2019, Patrick has enthusiastically continued developing his knowledge of historical, modern and contemporary Canadian art.
Patrick, you are immersed in art in all aspects of your life, as you are an artist yourself! This is of great benefit to Cowley Abbott and wonderful to have an artist on staff. Can you tell us a bit about your art practice and inspiration?
It has definitely been useful to draw on a familiarity with painting materials and processes. I often find myself looking very closely at paintings and thinking about the process the artist went through. It is such an immense privilege to be surrounded by incredible works by so many different artists each day. My own paintings are a mix of different influences, sort of a dialogue between geometric structures and more painterly forms. It's abstract, but I see it as a "content-based abstraction".
As an alumnus of the Ontario College of Art and Design, you walked the halls that many celebrated Canadian artists also frequented. Can you share what your studies at OCAD were focused on and how that experience informed your decision to work in the art world?
The history associated with OCAD is pretty fascinating. It's so rewarding to look at art and also learn about the lives of artists, local histories and the wider social and cultural contexts. While I was at OCAD, the focus was very much on studio practice, and it was a great time to experiment with different mediums and connect with peers and teachers. Any long-term creative pursuit is going to have ups and downs, but painting seems to have a way of constantly pulling me back. So I feel very fortunate to be working in a field where I'm very much engaged with art of the past and present.
Patrick Staheli can be reached directly by e-mail at [email protected] Stay tuned for the next installment of "Introducing the Cowley Abbott Team" in a week!