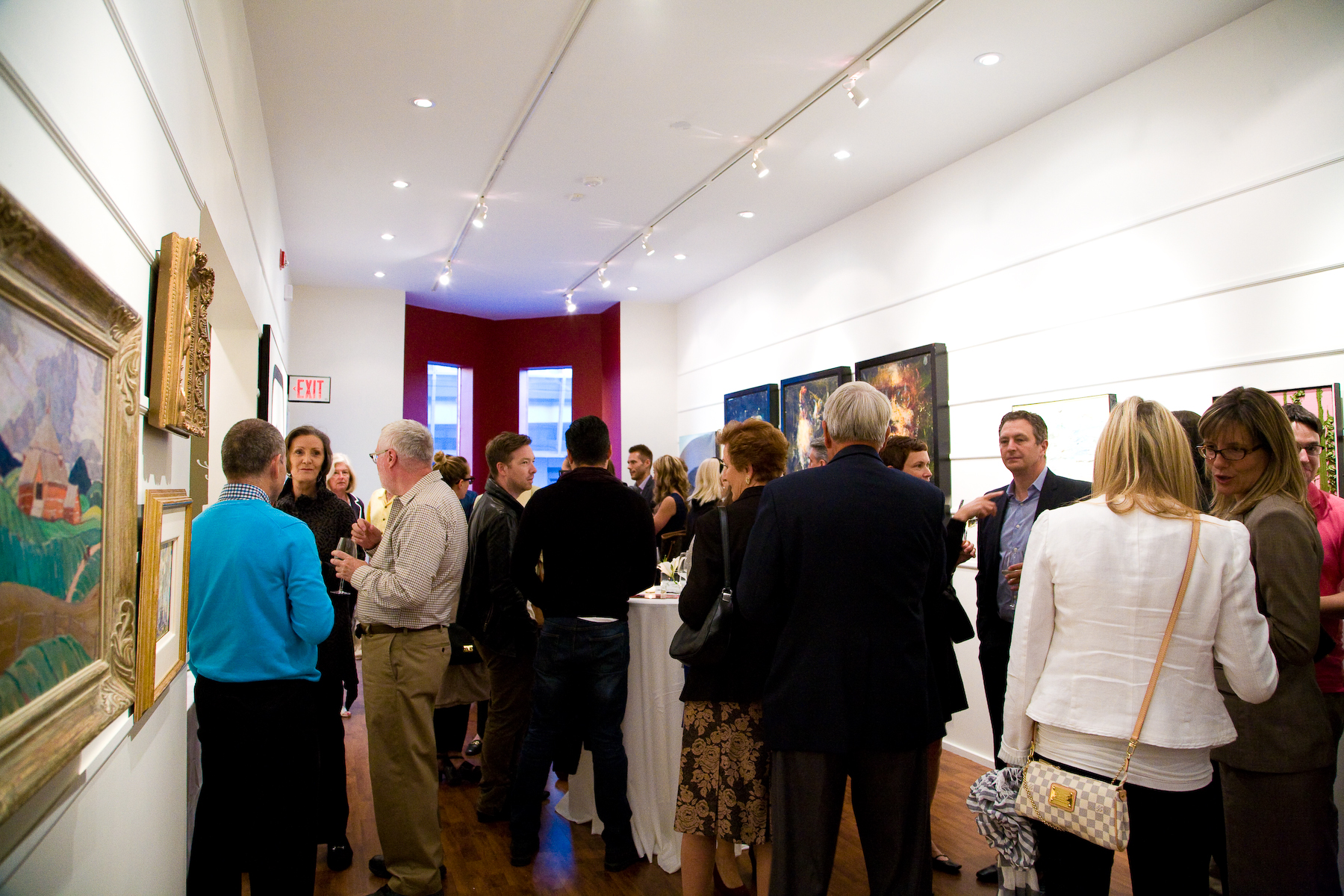 Last evening we held our grand opening in Toronto.  As it was a very busy night in Toronto, including AGO First Thursdays and the opening night of TIFF, we were not sure what to expect. 
You know how they say two is company and three is a crowd? Well… 150 is party worth blogging about. 
We were blown away by the incredible attendance and outpouring of support we received.  The great-looking crowd was a mix of art dealers, industry professionals, artists, and collectors, ranging from emerging young talent to industry veterans.  We wanted to say a very big thank you to all who attended last evening as well as those who could not make it, but continue to show their support for new venture.  Here are a couple of shots from the evening.  We will be uploading all of the party pictures soon. 
Have a great weekend!!