One would expect that there would be a significant number of Irish Canadian artists. The heritage and influence of Irish culture is one that is paramount to the history of Canada, with numerous Irish immigrants having moved to our country through the decades. As we explore Canadian art history and the artists who have shaped visual arts, three artists emerge who share a rich Irish heritage and have a celebrated legacy.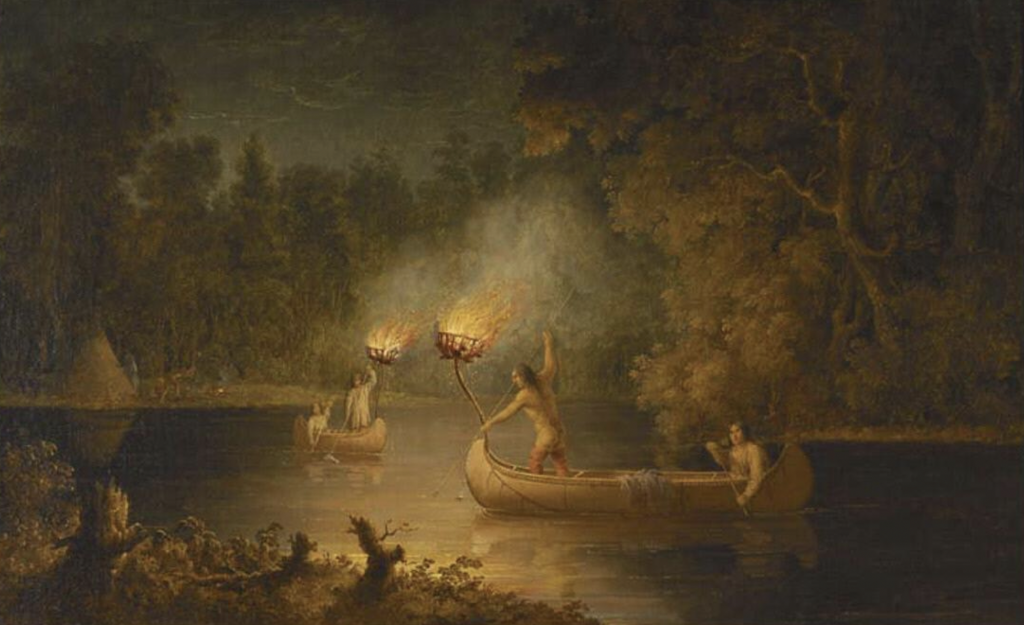 Paul Kane, a self-taught artist of the nineteenth century, is renowned for his paintings documenting Indigenous peoples and the landscape. Kenneth Lister writes in Paul Kane, The Artist: Wilderness to Studio, that we actually don't learn of Paul Kane's place of birth until after his death. Kane's birthplace of Mallow, County Cork, Ireland was revealed in the introduction of the second edition of The Wanderings of an Artist Among the Indians of North America, published in 1925. Paul's father, Michael Kane, was an Englishman who was stationed in Ireland with the R.H.A. and married an Irish girl named Frances Loach. After Michael Kane obtained his Corporal's stripe, he and Frances settled in Ireland for a short period. Paul was born on September 3rd, 1810 and baptized in the church of St. James on September 16th, in Mallow Parish, County Cork. Interestingly Paul's surname was listed as "Keane" in the registry.
During the 19th Century, the British colony of what would become Canada was a popular destination for explorers and individuals seeking a new life, ruled by the Hudson's Bay Company, but was a fairly unexplored land. Around 1819, Michael and Frances Kane immigrated to Canada with their children, settling in York (Toronto). Beginning in late May 1846, Paul Kane was commissioned to travel with the Hudson's Bay Company to document the land, the Indigenous people and their customs. His depictions of the land and its people would be some of the first images Europeans would see of Canada and its Indigenous communities.
George Hart Hughes was born on Christmas Day in Ireland in 1839. Information about the man and artist is sparse, but it is believed that Hughes started his working life as an engineer and is said to have studied under Cornelius Krieghoff, although there is no documentary proof of this. The possible influence of Krieghoff can certainly be witnessed in his compositions of moccasin sellers, habitants and trappers, informing our knowledge of historical Canadian painting.
Another Canadian artist with a connection to Ireland is Lionel Lemoine Fitzgerald. His father, Lionel Henry Fitzgerald was of Irish descent. L.L. Fitzgerald was invited to join the Group of Seven, after J.E.H. MacDonald's death, to become the tenth member in 1932. He lived and worked mainly in Manitoba; his paintings and drawings displaying a wonderful balance between natural forms and geometric shapes. Examining his work, we can see not only the influence of the American Precisionist painters (Fitzgerald studied in New York at the Arts Students League in 1921-22), but also of Lawren Harris and the later work of Bertram Brooker.
The Irish have played a vital role in the settlement and development of Canada and our culture. Artists, musicians and performers with Irish heritage have enjoyed acclaim nationally and internationally for generations, these three artists just a few of the many creators whose families arrived in Canada many years ago.
Sources: Kenneth R. Lister, Paul Kane: The Artist Wilderness to Studio, Royal Ontario Museum Press, 2010, Toronto & Dennis Reid, A Concise History of Canadian Painting, Second Edition, Oxford University Press, 1988, Toronto