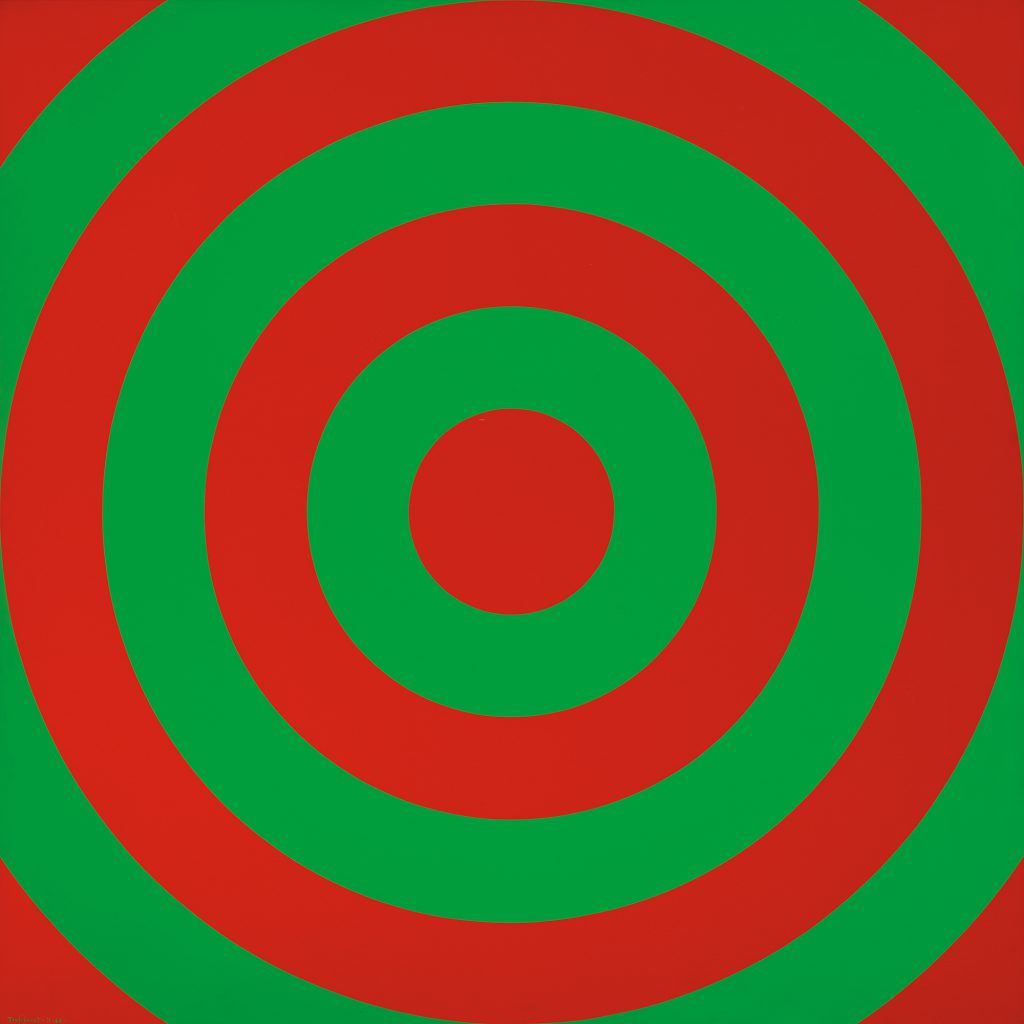 May 28, 2019 (Toronto, ON) – An energetic and hypnotizing canvas by Claude Tousignant had bidders spellbound during the Tuesday evening Consignor Canadian Fine Art Spring Live Auction of Important Canadian Art, when it fetched $188,800 (all prices include the 18% Buyer's Premium), more than tripling the opening bid. Absurdo (1964) drew feverish bidding attention from participants in the room and on the telephone before being hammered down well beyond expectation.
David Milne's Soft Hills (Misty Hills) (Boston Corners, N.Y.), a masterful 1917 watercolour also attracted strong attention in the packed auction gallery at Toronto's Gardiner Museum, finally selling for $112,100, more than doubling the painting's pre-sale estimate of $40,000-60,000. The stunning watercolour appeared for its first time at auction with Consignor and the rarity drew praise and attention from collectors across Canada.
Algoma Sketch XCII (Algoma Autumn), a 1920 oil sketch portraying the region where the Group of Seven embarked on their earliest sketching trips as an official association sold for $125,000 during the week, while a small graphite sketch by the artist (Algoma) fetched $25,960, exceeding its pre-sale auction estimate.
A close friend of Harris and Group of Seven, Tom Thomson's Road Near Leith (1908) sold for $100,300, the early canvas, depicting the region where the painter was born and his family lived, exceeding the high-end of expectation.
Prairie-born Colour-Field painter William Perehduoff also turned heads during the May auction with AC-69-29 (1969) commanding strong competition in the auction gallery before finally selling for $51,920, more than doubling the opening bid volleyed by the auctioneer.
Other notable results during Consignor's spring auction include:
The season continues with a second online session of Canadian artwork on offer until June 5th and a further session of Canadian and International artwork included in the Consignor June Online Auction between June 9th and 16th.