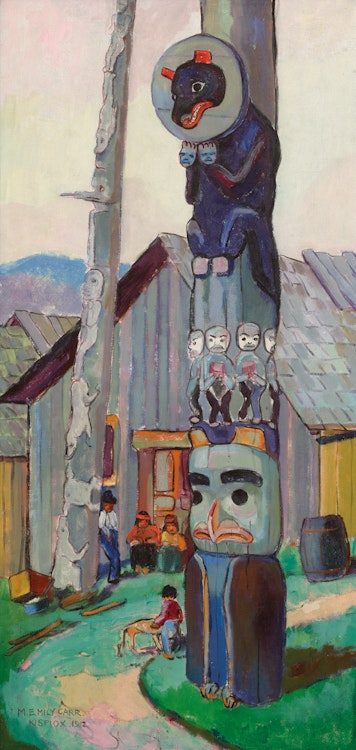 An exceptional 1912 oil on canvas by the celebrated Emily Carr is making its debut at auction with Cowley Abbott on December 1st. Acquired directly from the artist by the renowned Marius Barbeau in 1912, the painting has remained in private collections until now. We are thrilled to be presenting this important artwork to the art market and to provide an incredible opportunity for art lovers to view this masterwork in our gallery in downtown Toronto.
Rob Cowley discusses the importance of this painting, an artwork we are privileged to be entrusted with at Cowley Abbott. Find further details about the artwork here: https://cowleyabbott.ca/artwork/AW41520.
Visit Cowley Abbott this weekend to view the artworks included in our exciting two-session live auction ahead of the auction on Thursday, December 1st.