On the 50th anniversary of Picasso's death, we wish to commemorate the legacy of the Spanish artist, known as the founder of modern art, by presenting one of the highlights of our upcoming Spring Live Auction.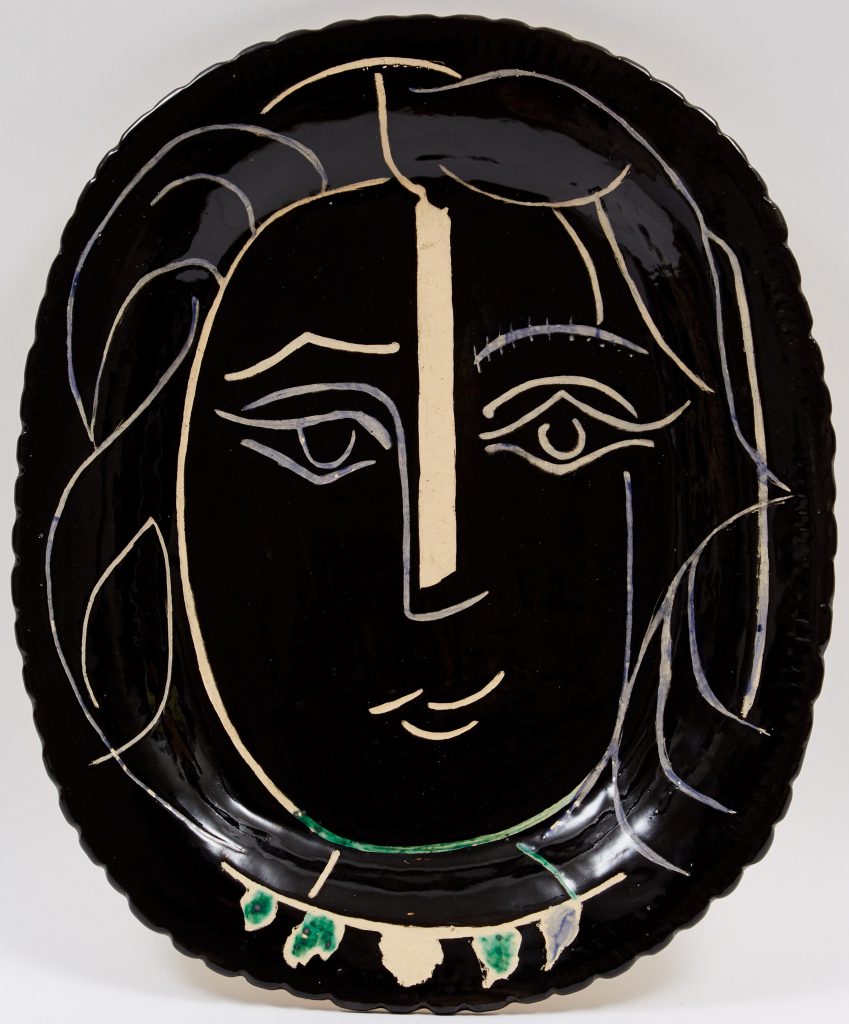 Pablo Picasso began creating ceramic works in the late 1940s. At the time, he was spending his summers in the Côte d'Azur, and in 1946 he visited Vallauris for the annual pottery exhibition. The small coastal town was known for its ceramics, and Picasso was particularly impressed by the quality of the works from the Atelier Madoura.
He was introduced to the owners, Suzanne and Georges Ramié, who welcomed him into his workshop and provided him with all the tools so he could experiment in ceramics himself. In exchange for this service, the Ramiés would produce and sell Picasso's work. This collaboration would span twenty-five years.
The artist enjoyed working with clay, which he felt was a relaxing change from painting. Picasso began with plates and bowls, then experimented with pitchers and vases, all with creative and playful subject matter such as animals and Greek mythological figures.
In Visage de femme, dating to 1953, the artist has incised a woman's face with wavy hair in an oval platter. The clean, fluid lines of the facial features recall Picasso's line drawings as well as his remarkable ability to create a big impact with a very simple design. The elongated rectangle down the woman's nose adds an element of Cubism to the otherwise curvilinear portrait.
Picasso's experience at the Atelier Madoura was also a success on a personal level, as he met Jacqueline Roque in 1953, who would become his second wife in 1961.
Visage de femme will make its auction debut with Cowley Abbott during the Spring Live Auction of Important Canadian and International Art on June 8th at the Globe and Mail Centre.

Pablo Picasso
"Visage de femme" (A.R. 220), 1953
glazed and partially incised earthenware with coloured engobe platter
15.25 x 11.5 x 1 ins
Estimate: $40,000 – $60,000