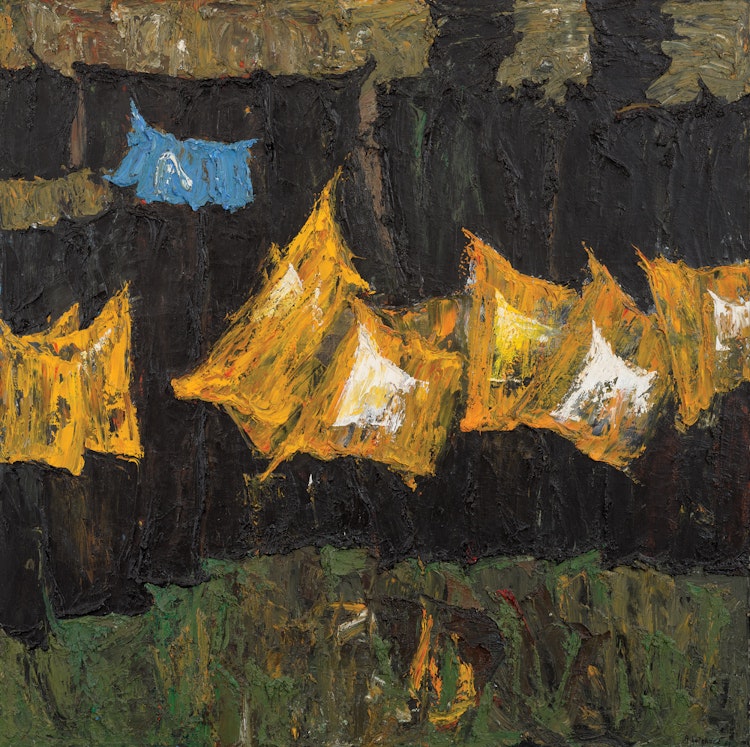 « Terre féconde » fût complété en 1961 durant une période charnière de la carrière de Rita Letendre. Au fur et à mesure qu'elle est devenue plus habile avec les matériaux de peinture tout en ayant plus de temps pour travailler, elle a commencé à créer de plus grandes toiles avec des explosions de couleur. Katherine examine la carrière de l'artiste durant cette période et explore le dynamisme que l'on retrouve dans cette toile magnifique.
Ce tableau sera offert dans le cadre de notre vente aux enchères en direct présentant les œuvres d'une importante collection privée d'art canadien qui aura lieu jeudi le 1er décembre à 16 h.
"Terre feconde", dating to 1961, was completed during a pivotal period of growth in Rita Letendre's career. As she became better equipped with painting materials and more time to work, she began creating larger canvases with explosions of colour. Katherine looks deeper into the artist's career at this time and explores the vibrancy of this stunning canvas.
This painting will be offered in our Fall Live Auction of Important Canadian Art taking place this Thursday, December 1st at 4:00 pm. Further details about the painting can be found here: https://cowleyabbott.ca/artwork/AW42100.