Cowley Abbott is pleased to have been entrusted with four dynamic artworks by Marcelle Ferron, one of the most dominant female Quebec artists, in our Fall Live Auction of Important Canadian Art.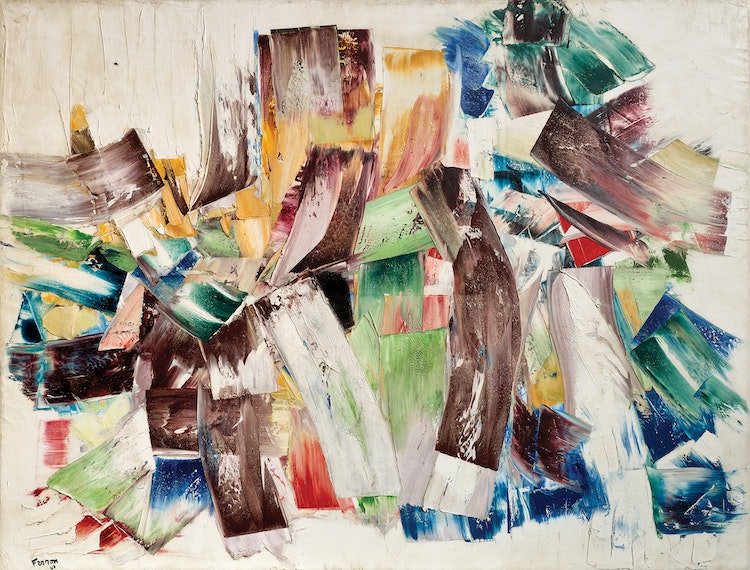 In this video, we discuss the large, vibrant, and dynamic, "Sans titre", a monumental canvas of 1960. The bold forms move to their own rhythms. At the same time, we can readily feel that they were made by a painter who is moving physically in the space of the canvas. Compellingly animated from a distance, the sweeping forms perform what can be imagined as a perpetual dance of transformation. Close up or standing back, we can appreciate her skillful use of hue, texture, and movement.
We look forward to offering these paintings for sale next Thursday, December 1st at 4:00 pm.