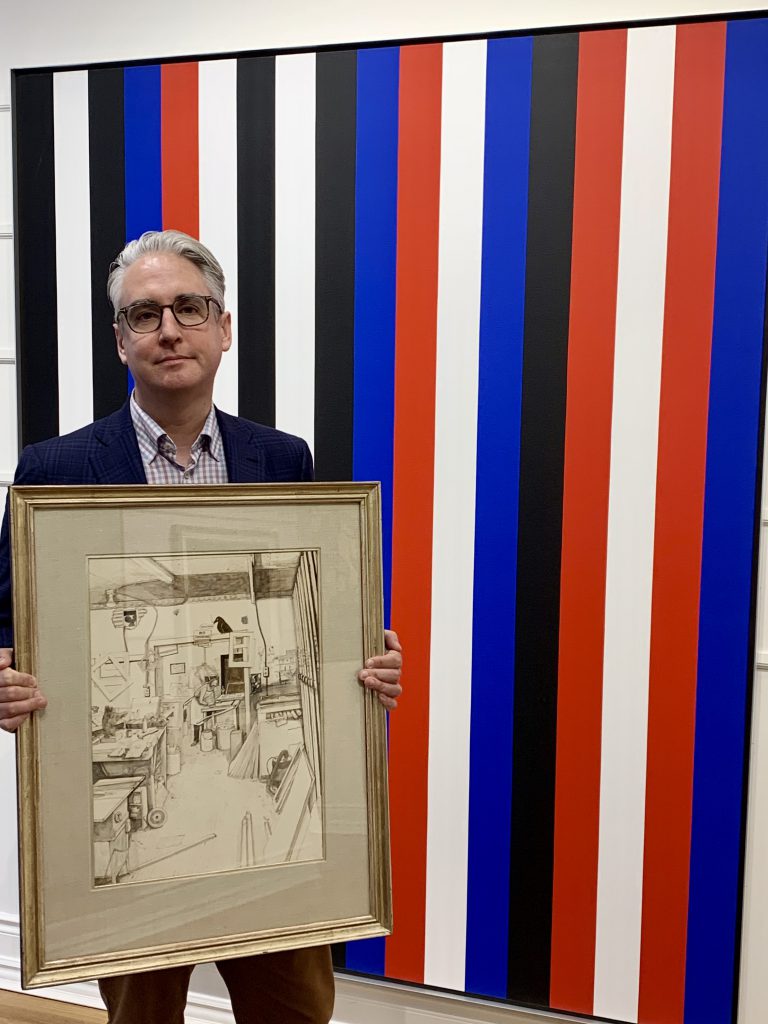 I have always been captivated by the work of William Kurelek. His representations are often entertaining, sometimes personal and always engaging. A great deal of what I know about William Kurelek as a person has come to me through those who met and knew the artist and Brian Dedora has been generous of his time and recollections with me for almost twenty years. Brian patiently answers my very particular questions about the artist, his life, his practice and his personality, his personal stories providing a perspective that colours the corners of Kurelek's life that are often not discussed academically.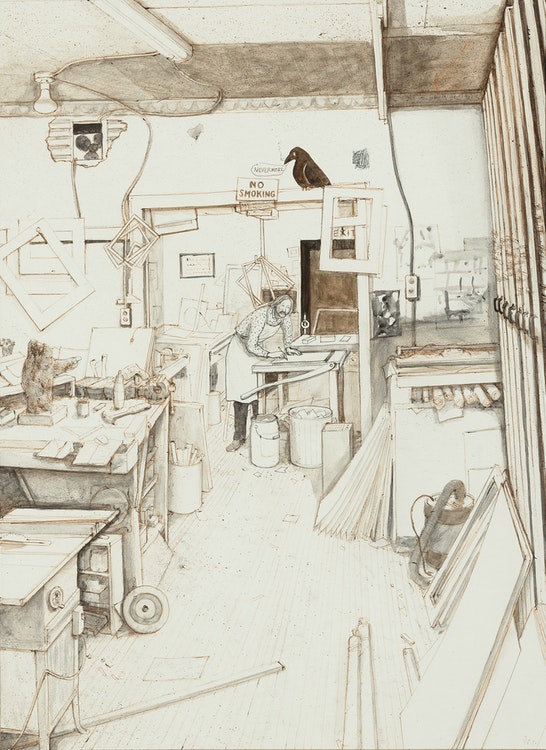 Brian and William Kurelek were more than co-worked at Isaac's Gallery, they were friends and brothers. When Brian speaks of the artist, he always smiles and/or laughs, sharing the warmth from their close relationship. Brian Dedora in Isaacs Gallery Old Workshop was a gift from William Kurelek to Brian Dedora, the artist refocusing his earlier composition of the shop to have Brian play the central role. Every inch of the drawing provides personal details which Brian and William shared and the drawing not only displays a living memory for Brian, but it also leaves William Kurelek's vision of his friend from their period together at a historic time and place.
I invite you to read the interview with Brian Dedora which Andrew Kear conducted to accompany the cataloguing for this artwork. The conversation brings to even further life this fantastic and personal work of art.