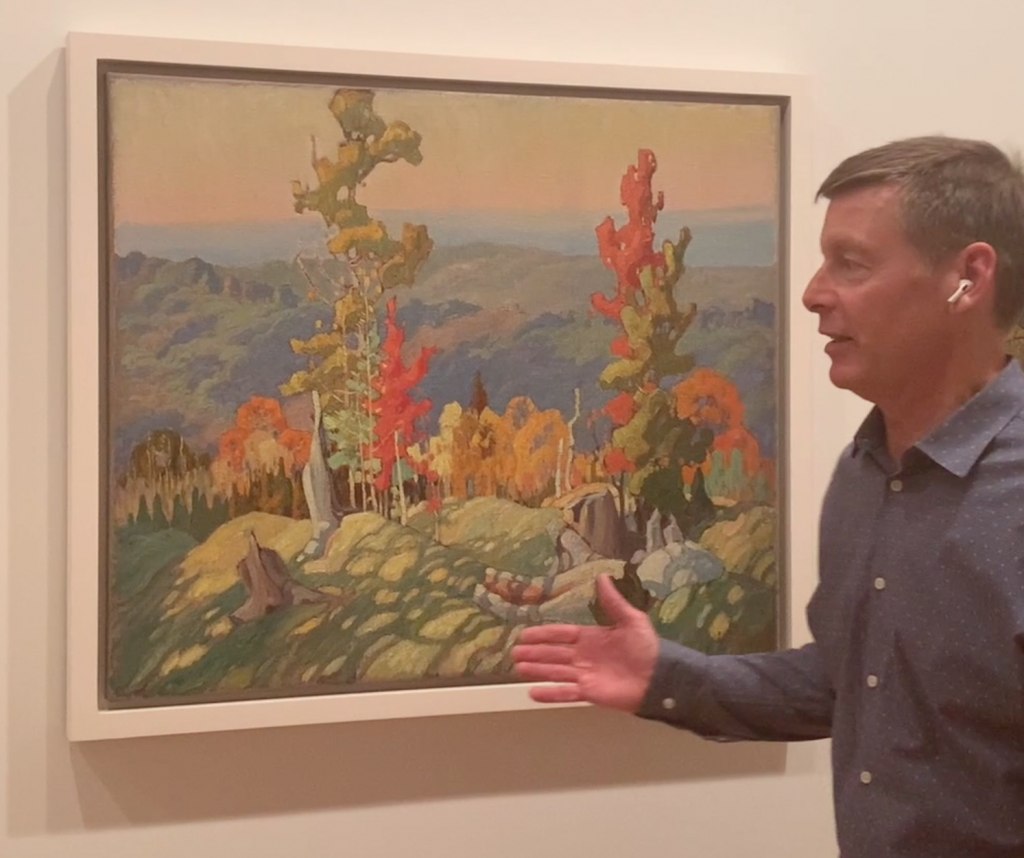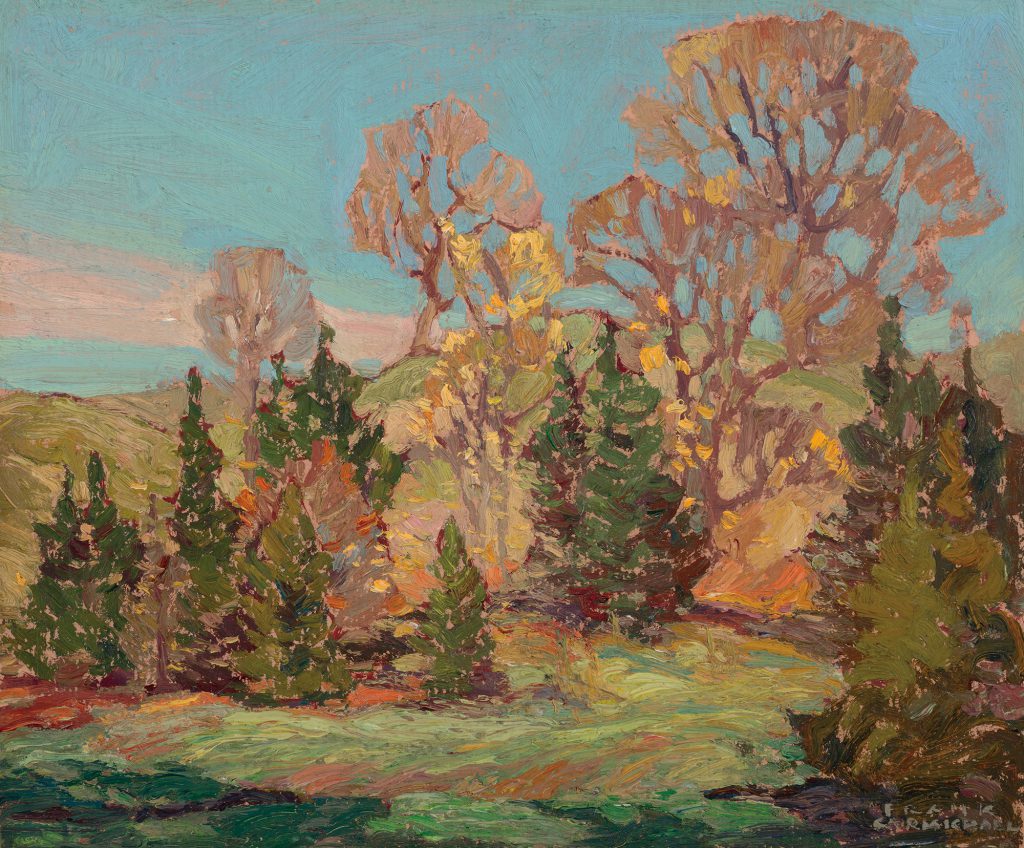 There are many fantastic paintings by Franklin Carmichael included in the permanent collection of the AGO. "Study of Trees, Autumn" by Carmichael relates to these prime period signature works, executed with a pageantry of autumn colours. This Carmichael painting has a wonderful exhibition history and impeccable provenance. Learn more with Peter in this short video.
Take a closer look with Peter!
Our evening auction on June 15th is the first opportunity for collectors to both view and acquire this rare and wonderful work by the artist. Visit https://cowleyabbott.ca/artwork/AW40521!