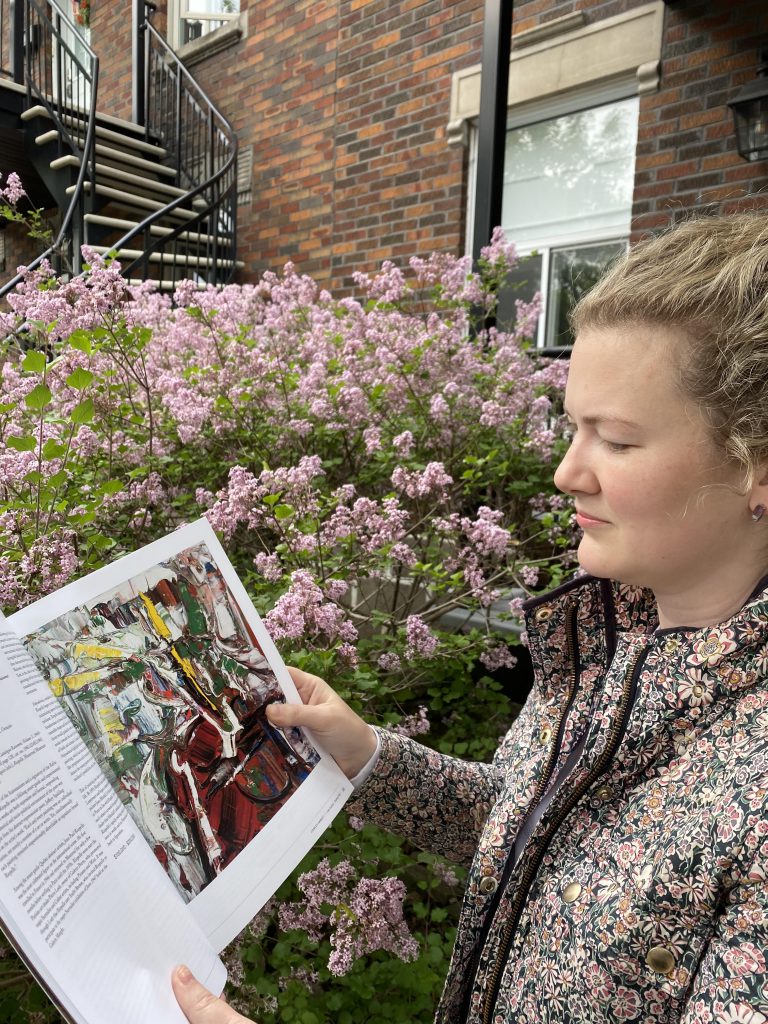 I am drawn in by Riopelle's thick paint application that creates a tactile surface, tempting the viewer (me) to touch it! 
The palette knife strokes are a mix of order and spontaneity. "Polyvalencia" dates to a key period in the artist's life – just as he was moving away from his structured "mosaic" compositions to more linear ones; this transition is apparent in the expressive painting.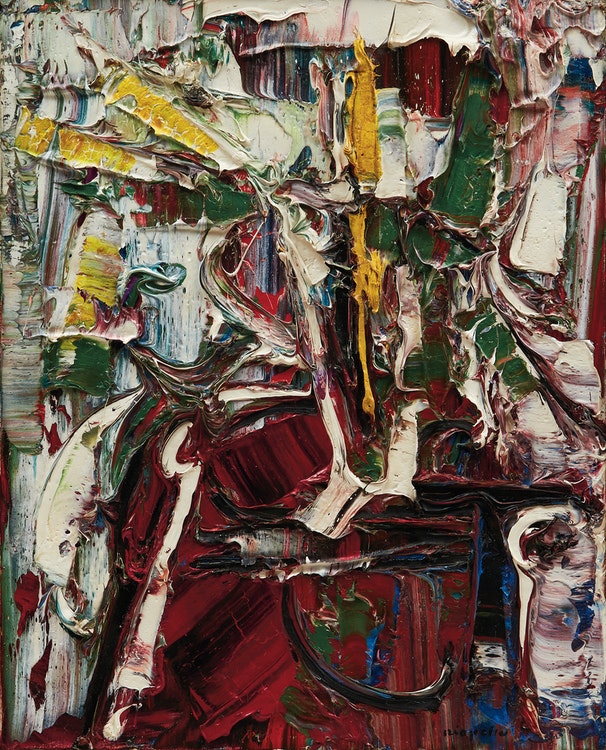 I also find it noteworthy that during the time Riopelle completed "Polyvalencia" in 1961, he had recently started his romantic relationship with Joan Mitchell – the two shared an apartment in Paris, travelled throughout Europe, and influenced each other's rapidly evolving work.
Katherine Meredith, Montreal Representative & Art Specialist. Contact Katherine at [email protected]