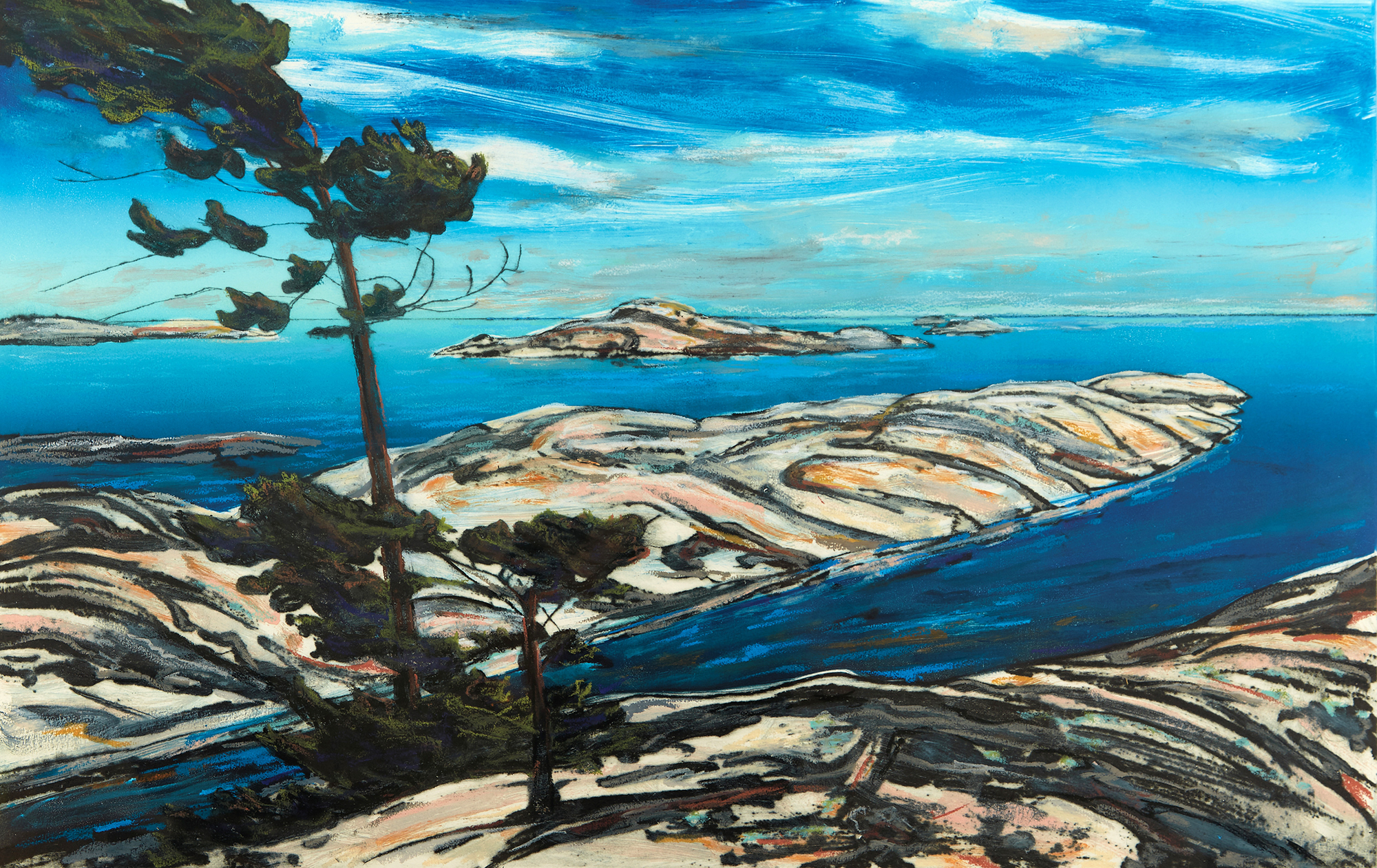 June Online Auction Open For Bidding Between June 7th and 14th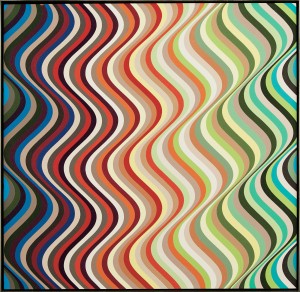 Consignor's June Online Auction of Canadian and International Art begins this week with 266 lots forming a second session to follow our May 25th live auction. Our two live auctions each year adhere to the global tradition of showcasing the highest valued works in the months of May and November; this is when we see headlines about the record sales in London and New York of paintings for millions of dollars each. As a result, the reputation of auction houses is often misconstrued, and many people develop a tendency to associate auctions as being far from accessible to the majority of art collectors. However, this is certainly not always the case. Our online sales, such as the current June auction, provide an excellent opportunity to purchase artworks in a variety of styles and price ranges – an ideal platform for starting or building an art collection.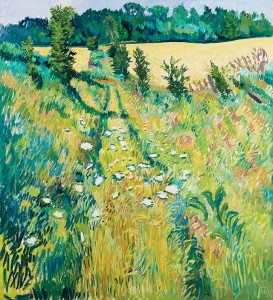 One of the most consistent subjects of artwork we receive on consignment is the Canadian landscape. Our firm offers many picturesque scenes of the country's wilderness in traditional renderings by historical artists, as well as contemporary depictions of Canada's terrain.  Stunning prints by Edward John Bartram (b. 1938) provide a fresh take on the classic Group of Seven subject of Georgian Bay. Lot 264, entitled Island Cut, Moose Bay is a hand-coloured etching with a dramatic perspective of the shoreline and jewel-toned blue colour palette. Bartram is a living artist based in Toronto, whose work frequently is exhibited and sold in galleries, and at gallery – ie. retail – prices. When his work comes up at auction, estimates reflect the fair market value, which provides the opportunity to own a framed artwork at a highly affordable price. Other contemporary landscape artists whose work trades at the gallery level as well as at auction are David T. Alexander (b. 1947) and John Anderson (b. 1940). The two artists create modern and colourful renditions of the Canadian landscape, often in a large-scale format, such as lot 254, Alexander's semi-abstract Rocky Mountain Lake and lot 370, Anderson's Track Down to the Ripe Barley in cheerful shades of green.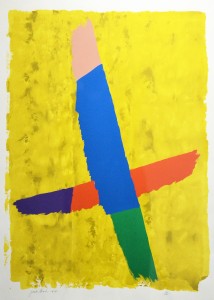 A speciality at Consignor is post-war abstract art, a movement in Canadian art that paralleled the aesthetic tendencies of the American Abstract Expressionists and Colour-Field painters of the 1950s and 1960s. We have a selection of six abstract prints by the prolific artist Jack Bush (1909-1977) in our June auction, such as lot 263, Cross Over, with his distinctive vibrant colour palette. Bush was a founding member of Painters Eleven, a Toronto artist group whose objective was to promote abstract painting in Canada. La Plonge #8, lot 244 in our June auction, is a colour lithograph by William Perehudoff (1919-2013), who was another central figure in Canadian abstraction, since the 1960s. A Saskatchewan native, the effect of the flat plains and open skies of the prairies are alluded to in many of his abstract works such as this one. An example of a more recent style of abstract art is lot 249 AR-Wave #37, painted in 2001 by Angela Leach (b. 1966). A contemporary artist based in Toronto, Leach explores the possibilities of Op Art, a style of visual art that uses optical illusions, giving the viewer the impression of movement and vibrating patterns. Consignor frequently offers many abstract works of art, dating from the 1950s to today, that serve as perfect examples of artwork that can be effortlessly incorporated to homes with modern decor.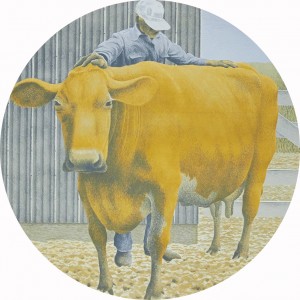 We also offer other popular subjects including still lifes, portraits, and street scenes. Lot 226, Chestnut Street by Albert Franck (1899-1973) presents a charming view of the quintessential residential streets in downtown Toronto. Our online auctions include art in a variety of media, such as oil paintings, sculpture, works on paper, photography and posters. Purchasing prints at auction are an excellent and accessible way to collect the work of very well-known Canadian artists. Lot 253, a serigraph entitled Prize Cow by Alexander Colville (1920-2013), provides the opportunity to own an image of the painter's distinct realist style, as his prints are more readily-available and affordable when compared to his oil paintings.
Consignor's online auctions offer an optimal venue for the emerging collector. Our sales provide a vast and ever-changing selection of artwork that fits your price range, personal taste and home decor. The quality and value of artworks offered at auction can be far superior to something of the same price at a commercial gallery or retail store. The concept of collecting art does not have to be intimidating and it is much more accessible than you think!