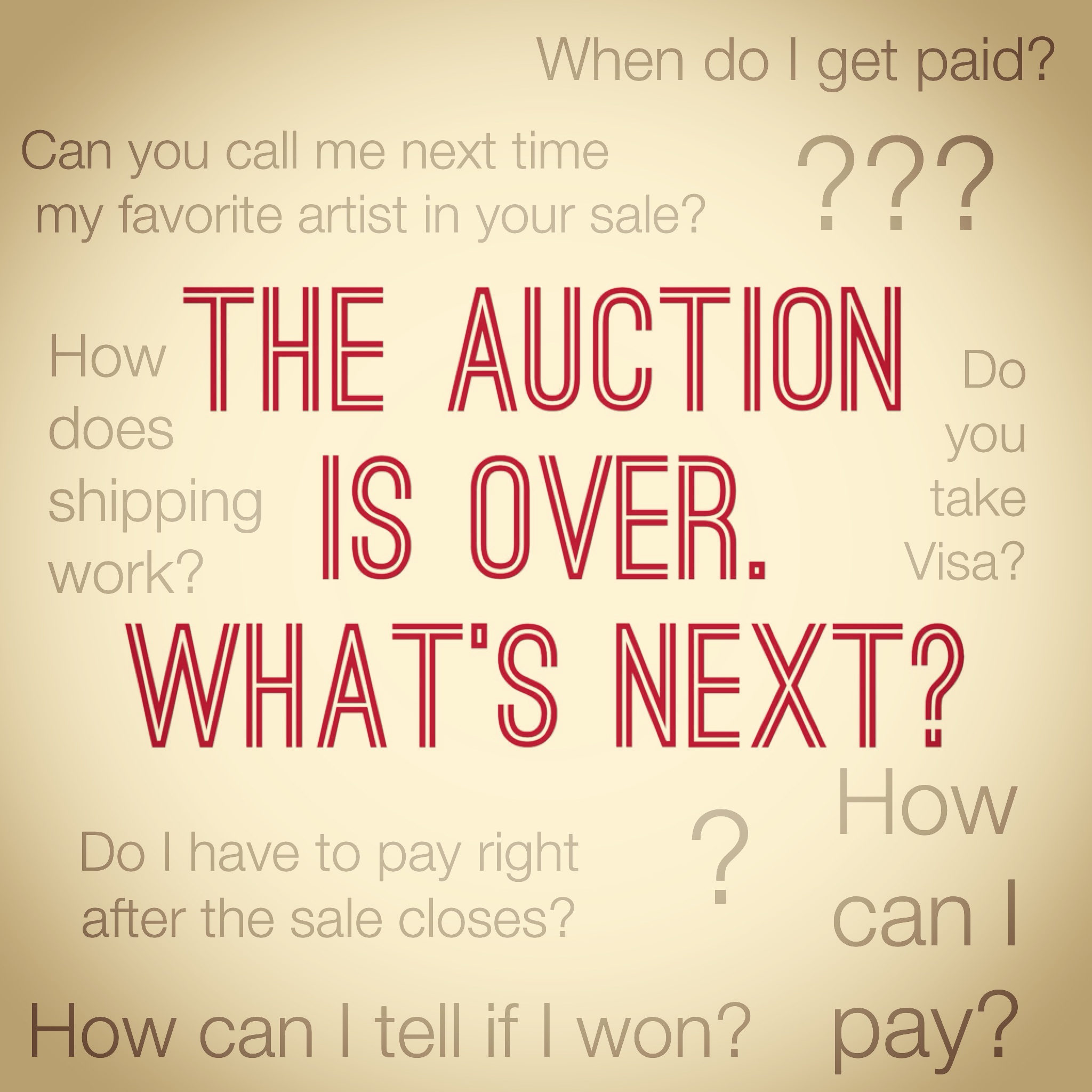 Immediately following the close of an auction, bidders, buyers and consignors typically wonder "What's next?"  We believe that transparency helps everyone navigate the sometimes confusing denouement of an auction. Below, we've answered some of the frequently asked post-auction questions.
How can I tell if I am the successful bidder?
To place a bid on an artwork in our sale, you must be logged in to your collector profile. After a lot closes, within the "Your Bids" screen, the item will be highlighted in either red or green indicating if you were successful (an "X" or "checkmark" will also be displayed). Green highlighting (with a checkmark) indicates that you've been awarded the artwork. If successful, you will also receive an e-mail notice indicating your success and the hammer price.